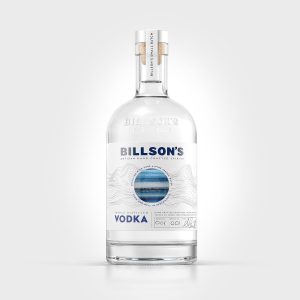 Billson's brewery revealed the launch of Billson's triple distilled vodka, with strategy, brand and packaging design by independent, international design agency Cowan London.
This small-batch craft vodka follows the launch of two artisan gins earlier this year, continuing the journey into craft spirits production for one of Australia's oldest drinks manufacturers.
Since 2017, when they acquired the brewery in Beechworth, north-east Victoria, the new owners of Billson's have been breathing fresh life into the site and its product range. Today's vodka launch follows a series of alcoholic and non-alcoholic launches which include craft beers, ciders, heritage beers, sodas, cordials and still and sparkling Alpine spring water.
"This is the second launch in a series of small batch spirits coming from Billson's. The essential ingredient is our famous spring water from the Victorian Alps, which enables us to produce a vodka of exceptional quality and purity," says Billson's Sales Manager, Darrian Field.
Made with the finest grain and select yeast, this remarkably pure vodka is distilled on site in Beechworth at the painstaking rate of a single drop per second. The first batch is limited to 150 bottles, all of which are individually numbered.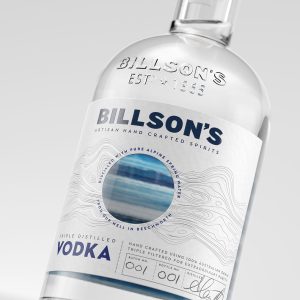 A cork stopper and simple tamper seal, all used in hand-finished bottle production, emphasise that this is a small batch product, which is reinforced by the bottle shape and a handwritten footer label.
Cowan London, Creative Director, Samantha Dumont, says: "The minimalist design reflects the quality and purity of Billson's triple distilled vodka, made from their Alpine spring water. The focal point of the label design is an aperture which represents the 150-year old Beechworth well. Through it you see a hit of colour, printed on the back label, a visual cue to the icy freshness of the granite filtered spring water. Surrounding the aperture, subtle topography lines drawn in silver varnish reference layers and layers of granite inspired by the famous Australian mountain range. The texture and attention to detail is a nod to the precision required in the filtration process to create this exceptional Australian vodka."
Field adds: "We continue to be delighted by Cowan's approach to our drinks ranges, and are excited to launch further new products later this year."
Source: Cowan London