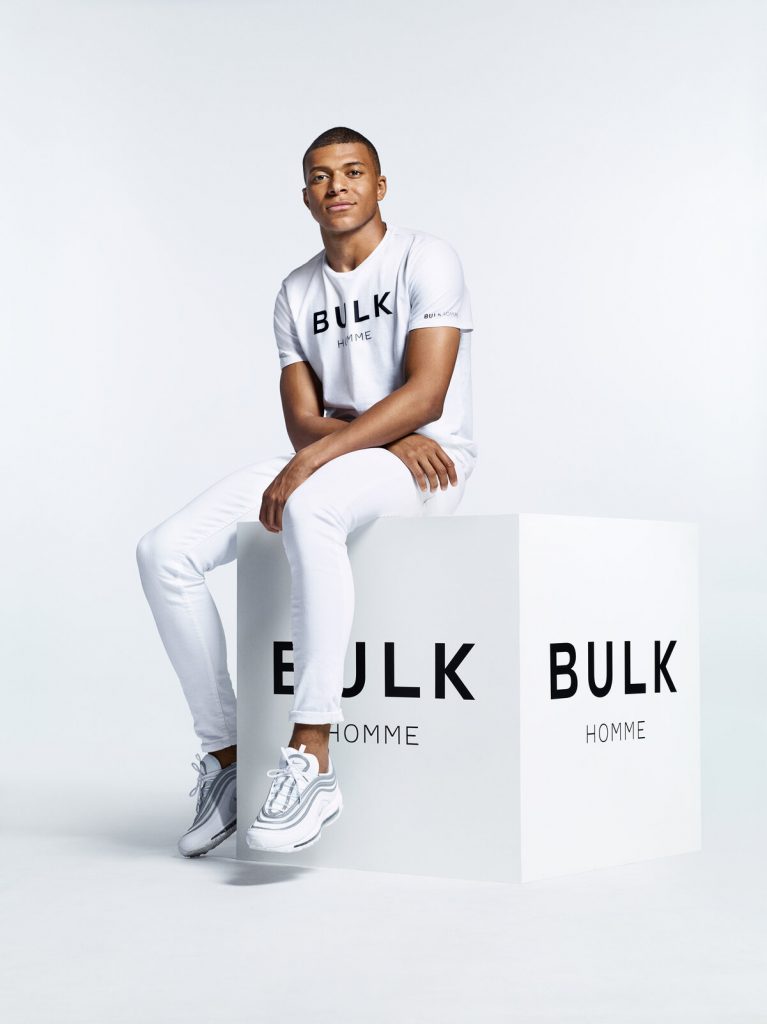 Men's skincare brand BULK HOMME is taking its next step towards becoming the world's number one men's skincare brand with the appointment of Kylian Mbappé, the Paris Saint-Germain and French national superstar footballer, as its global brand ambassador.
BULK HOMME approached Kylian Mbappé to become its ambassador after he attracted worldwide attention as the world's leading striker. The company was also impressed by his vision and fierce energy which helped him win the Ligue 1 MVP 2018-2019.
Kylian Mbappé decided to accept the invitation after trying BULK HOMME's products. The fit is perfect. Kylian Mbappé's unrelenting ambition to become the world's number one player has much in common with BULK HOMME's vision to become the world's No.1 men's skincare brand and the brand's concept, 'THE BASIC', which is all about quality without compromise.
BULK HOMME Managing Director and CEO Takuya Noguchi said: "For our Japanese cosmetics company to become one of Kylian Mbappé's primary sponsors alongside other brands that include sports, luxury timepieces and organic foods in his native France, is a significant opportunity. Since our launch in 2013, BULK HOMME's vision has been to become the Global No.1 men's skincare brand. I am confident that welcoming such an excellent partner as Kylian Mbappé will propel us forward in our global business. We intend to expand the men's beauty market while increasing our outlets throughout the world."
Kylian Mbappé's work as the global ambassador will not just revolve around advertising campaigns. It also includes:
Supporting Global Business Expansion
Kylian Mbappé will join BULK HOMME as a key adviser, working with the business to expand globally and also to re-brand as an eco-friendly brand.
He will work with the company on its "Global Project" to grow the brand beyond its core Asia marketplace to become a brand loved worldwide.
Joint Charity Project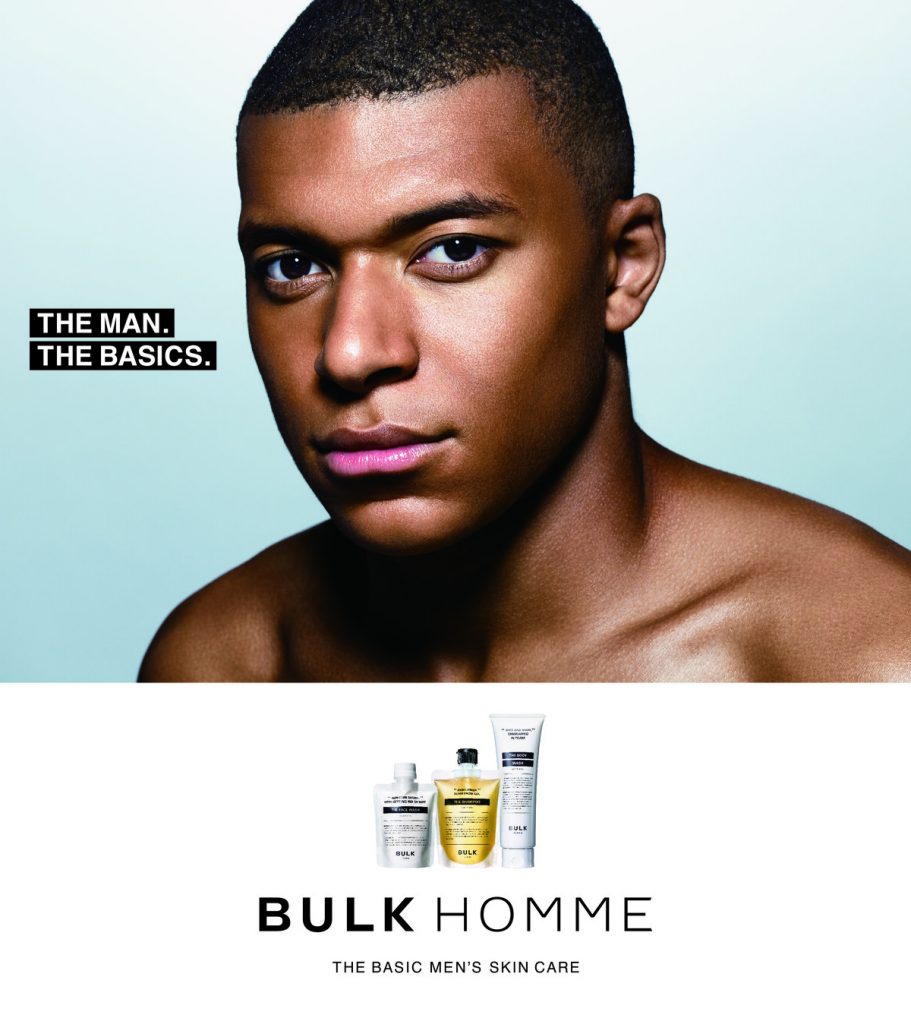 Kylian Mbappé has been widely praised for his proactive attitude in trying to change the world as he donates funds to charities that teach sports to children.
Earlier this year he started a social action programme called "INSPIRED by KM Project". BULK HOMME will now support this initiative, which provides livelihood and educational support to 98 disadvantaged children living in France. (The number 98 was chosen as 1998 is Kylian Mbappé's birth year.)
BULK HOMME already sponsors organisations that support and popularise parasports and 3×3 basketball teams, based on the idea that men's beauty requires a health perspective.
Team Sponsorship of Paris Saint-Germain
BULK HOMME has also struck a sponsorship agreement with Léague Paris Saint Germain (PSG), the team Kylian Mbappé currently plays for, and will explore future product development in collaboration with PSG.
Source: BULK HOMME