Cadbury is launching a brand new campaign by VCCP, to celebrate and drive trial of the range of products under the Cadbury Dairy Milk Oreo portfolio, including recent launches Cadbury Dairy Milk Oreo Sandwich and Cadbury Oreo Bites. Designed to appeal to a younger audience (18-25), the social-led initiative includes a partnership with well-known influencer Arron Crascall who is challenged to give out 50,000 mouth-watering Cadbury Dairy Milk Oreo bars in just five weeks.
Arron, who is known for his witty and humorous personality and hilarious and unique pranks, has over 5million followers on Facebook, 1.6million followers on Instagram and 237,000 subscribers on YouTube. Using both his reach and engaged fan base, Arron has created a series of crazy challenges to be broadcast on both his and Cadbury's social channels across the month of April.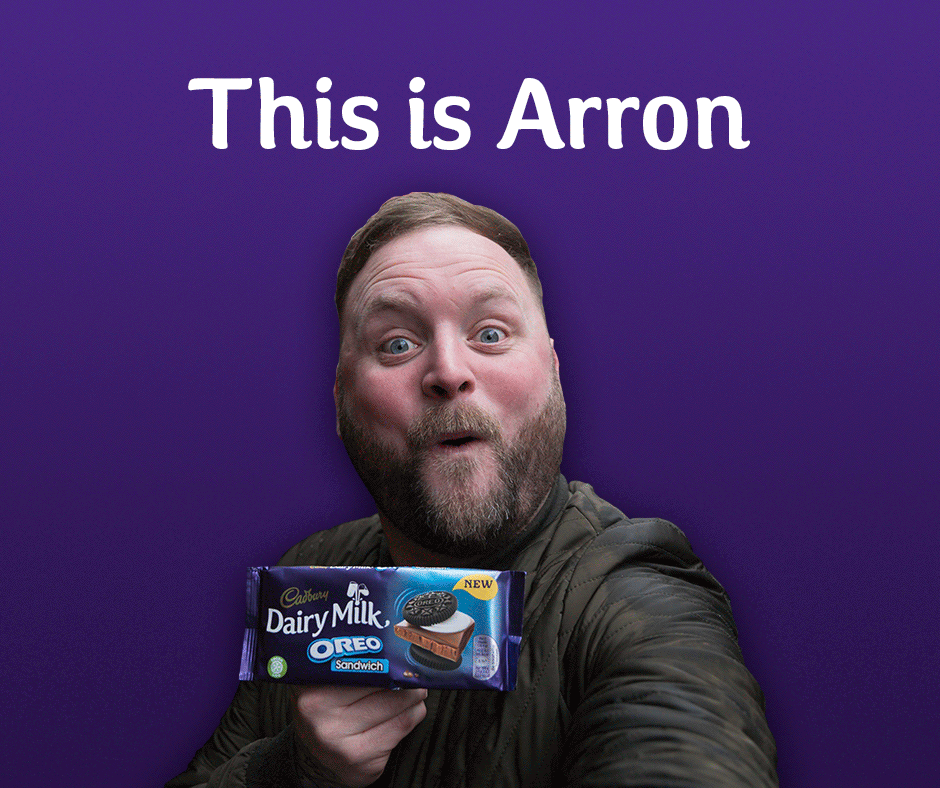 John Cherry, Creative Director at VCCP, said: "Cadbury Dairy Milk Oreo bars are quite something. They're one of those delicious things you can't help but offer to a friend. It's this spirit of enthusiastic sharing we needed to get people to try it. That's why we approached Arron. He's accepted the huge challenge of sharing 50,000 bars in four weeks and we'll be helping him bring his sharing ideas to life – successful or not!"
Lyndsey Homer, Junior Brand Manager for Cadbury Dairy Milk at Mondelez International, comments: "We're really excited to kick-start the Cadbury Dairy Milk Oreo campaign with Arron Crascall. This is a huge campaign for us and influencer marketing is becoming so relevant within the industry. We had a great time taking Arron around the factory in Bournville and can't wait to see how he carries out his challenge."
VCCP's first major social campaign for Cadbury will follow Arron sharing the new Cadbury Dairy Milk Oreo bars in weird and wonderful ways with people all over the country, and telling them 'Seriously you have to try it.' His antics will feature on YouTube, Instagram, Facebook, print and digital out-of-home.
Source: VCCP