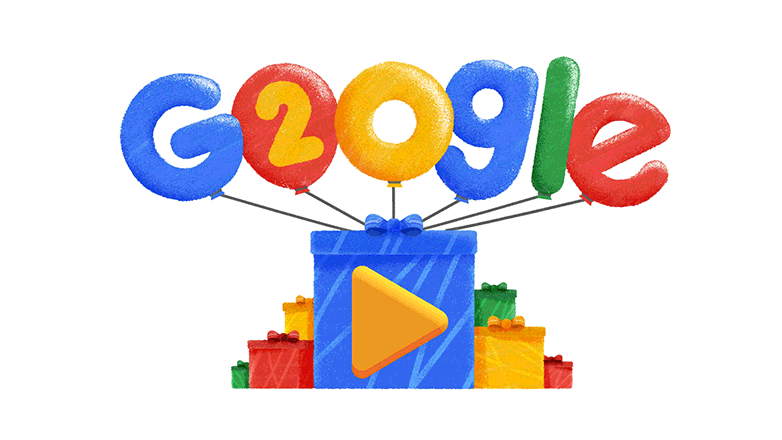 To mark Google's 20th Anniversary recently, we sat down with Clare Hill, VP of Marketing at Cannes Lions International Festival of Creativity, who picked out her picks from the 'Best Google ads and campaigns over the last 20 years':
Google won the Creative Marketer of the Year 2018 at Cannes Lions because it had distinguished itself through consistently outstanding creative storytelling. This year it was recognised for embracing creativity across its brand marketing, the application of new technology to creating effective campaigns and inclusive storytelling.
Google as a brand has crafted a reputation for marketing campaigns that are bold, courageous and creative. Over the history of the Festival, Google has taken home an incredible 127 Lions. Ground-breaking campaigns like NYT VR, Google Deepmind Alphago, Google Cardboard, Google Voice Search and Hilltop Reimagined for Coca-Cola – all of which won Grands Prix – are clear examples of Google's drive to constantly challenge and strive for creative excellence.
NYT VR
Aligning brands, The New York Times, GE, Google and Mini sought to capture new audiences through an innovative campaign that brought VR to the forefront of storytelling. NYT distributed Google's cardboard VR headset alongside its newspaper to 1.3 million subscribers. Using the NYT VR app, which over 500,000 people downloaded – making it the fastest app adoption in NYT history – users could be immersed into new worlds. One of which was Syria, so users could experience the child refugee crisis, as described by journalists.
The launch was made possible by GE and Mini, who built their own 360 videos. Mini took users inside the drama of an action thriller, whilst GE transported viewers to a world where nature inspires innovation. NYT VR achieved over 1.5 million content views and new films continue to join the app.
Deepmind AlphaGo
Following the first time a Go program ever beat a professional Go player in 2016, The ultimate challenge was then to play Lee Sedol, the best Go player of the past decade in his hometown of Seoul, South Korea. Google DeepMind arranged a five match tournament attended by dignitaries, press and photographers and livestreamed to millions around the world.
Deepmind and Alphago used traditional AI techniques and took inspiration from how the brain works and how humans make decisions. AlphaGo was then trained on 30 million human expert moves, and by playing thousands of games between its neural networks it discovered new strategies..
The outcome was that the underdog, AlphaGo, won the series 4-1 – an AI milestone, witnessed by 280 million viewers tuned in on YouTube and on TV around the world.
Cardboard
Cardboard launched on June 25th, 2014 at Google's annual developer conference in San Francisco. All attendees were surprised to receive an unprepossessing cardboard envelope as they left the keynote, which is when Google traditionally gives them expensive high-tech swag. A companion Android app highlighting VR experiences (an interactive cartoon, Google Earth, a YouTube player, a tour of Versailles, and a 3D object viewer) launched on the Google Play Store, and here, which hosts a VR software development kit, free design templates and manufacturing specs for the Cardboard "hardware", went live at the same time.
Cardboard provided new opportunities for brands and artists (Volvo, Mattel, LG, Converse, Lionsgate, SNL, Chris Milk, Paul McCartney), resulting in constant mainstream visibility. Over 600 cardboard-compatible apps were made available on the Google Play Store, with millions of downloads.
Google Voice Search
Google took every available outdoor poster site in London, and using Google maps, plotted the content of the posters based on its surroundings. By marrying the hyper relevant with the scale of outdoor advertising, they did something that had never been done before: a broadcast outdoor campaign where every creative execution was relevant to the poster site that it ran on. For example, posters in the Square Mile ran "foot-see wun-hun-dred", sites outside stadiums carried "ley-tist skohrz" and sites at Baker Street carried "Shur-lok Hoemz". In total, 150 pieces of bespoke content across ten different poster formats – the most complex outdoor campaign ever in the UK.
The attention to detail paid off. Campaign recognition was over three times the outdoor average and more than a quarter of people surveyed said they actively spoke to someone about the campaign. But most importantly, people changed their behaviour as a result: Google searches for "voice search" in London more than doubled versus the rest of the country – the biggest proportion coming from smart phones – ensuring Google hit their launch targets for this product.
Hilltop Reimagined for Coca-Cola
For Project Re:Brief, Google took four of America's greatest ads and asked the legendary creatives behind them to come back to and re-imagine their iconic work for a medium they knew nothing about: the web.
Working with four global brands – Coca-Cola, Volvo, Alka-Seltzer and Avis – to recreate the classic ads for the digital age showcased the capabilities of display advertising and opened the eyes of the industry to the creative potential of the medium. For Coca-Cola, reimagining the classic Hilltop ad meant you could now send a Coke to a stranger across the world from your phone. The process was documented by Emmy-winning documentary filmmaker Doug Pray, which turned the process and the technology into engaging content.
About Clare: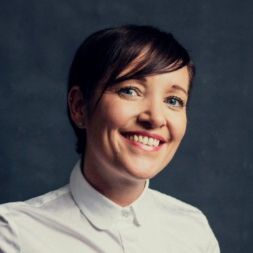 Clare Hill is Vice President of Marketing at Cannes Lions International Festival of Creativity, the world's largest marketing and communications festival.
She has an extensive career history in the field of marketing, previously working at some of the biggest brands in the entertainment sector, including Universal Pictures, Anchor Bay Entertainment and ITV, before going on to become Managing Director at the Content Marketing Association (CMA).
At Cannes Lions, Clare works on the world's best creative campaigns across the B2B and B2C space, focusing on strategic brand development, customer engagement strategy and social amplification.
Source: The Work