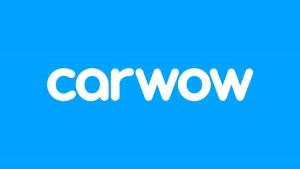 Mindshare, part of WPP, has been selected as online car buying platform, carwow's, UK media partner.
The appointment follows a competitive two-month pitch process involving five agencies. The account will be handled by Grow, a specialist division of Mindshare dedicated to working with businesses of the future – high-growth and category innovators, such as carwow.
Grow's remit is to build on and accelerate performance through brand investment, moving beyond pay-per-click channels. This will enable carwow to realise its ambition of becoming the UK's number one car buying platform.
A key reason for Grow's appointment was that it put performance, analytics and people at the heart of its response. Not only this, but it also has invaluable experience of working with founder-run, performance-driven, and hugely ambitious companies like carwow.
Phil Lloyd, CMO of carwow, explained: "We're an ambitious business moving to the next phase of our growth. We required an agency partner that had a clear understanding of the start-up mentality, including the need to flex and work with us in the smartest, most agile way. The pitch was outstanding. We know agencies are all about the people, and the team at Grow are smart, collaborative, and frankly really nice. They tell us when we're talking nonsense (in the nicest way). These reasons combined are why we chose Grow and can't wait to get cracking with them."
Alan Weetch, Chief Planning Officer and Founder of Grow, commented: "It's such an exciting time to be working with the guys from carwow as they continue to scale and accelerate growth. We love working with category-defining companies that are truly disrupting their industry. And it's fair to say that with their customer-centric, convenient offering, carwow is flipping the traditional car-buying model on its head, taking away the key pain points and making it a better experience for both customers and dealers. We are beyond thrilled – and proud – that carwow has chosen us to be their partner, and we already feel like an extension of their own brilliant team."
Source: Mindshare