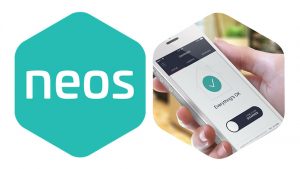 Clarity has been appointed UK agency of record to handle PR, social and content outreach, for disruptive tech enabled insurance provider Neos, following a competitive 3-way pitch.
Neos is the UK's first smart home insurance provider, pioneering a smarter way to look after your home by combining smart home technology with comprehensive home insurance cover.
Focussed on preventing home damage, with the help of technology, Neos has created a smarter type of home insurance specifically designed for the times we live in.
In Jan 2019, the brand went a step further in its drive to bring smarter protection to UK homes, making its highly rated Neos SmartCam available to purchase at a breakthrough price of £19.99. Neos' range of connected devices give you the confidence and comfort of knowing what's going on at home, even when you're not at home.
Recently named number 11 in the world's top 100 most disruptive businesses by disrupt100.com, Neos believes prevention is more important than pay out, as they set out to truly disrupt an insurance industry that has operated in the same vein, for so long.
Shane Larkin, CMO at Neos said: "2018 was an incredibly exciting year for us with Aviva acquiring a majority stake in Neos reflecting both the credibility and potential of our business. We needed an agency that could match our speed, energy and passion for the brand, with creative thinking and smart communications consultancy and the team at Clarity did just that."
Rachel Gilley, MD of Clarity, said: "We met the Neos team, presented a creative and high impact campaign, discussed their aspirations and knew we had to work with them!  With a stellar product portfolio, smart executive team and ambitious plans for 2019 we are over the moon to have been awarded the work. We're in for a very exciting ride."
Source: Clarity