Homeless charity All People All Places reimagines iconic blue plaques, usually used to commemorate famous people.
"Homeless Plaques" have been placed in rough sleeping spots across North London to celebrate those who've overcome homelessness with the charity's help.
Each plaque tells the story of a once homeless person, with the hope of inspiring even more support amid the cost of living crisis.
All People All Places (APAP), a charity dedicated to helping vulnerable people overcome homelessness, has worked with Cogent to launch an awareness campaign which sees iconic blue plaques placed at rough sleeping spots in North London.
Normally used to commemorate famous people, each "Homeless Plaque" tells the real and positive story of a once homeless person who has been supported through crisis and been able to break the devasting cycle of homelessness.
The campaign comes at a crucial time, as temperatures begin to drop and the cost of living crisis continues to hit households across the country, affecting people who have previously not had to struggle with bills and who could now potentially face the risk of homelessness for the first time.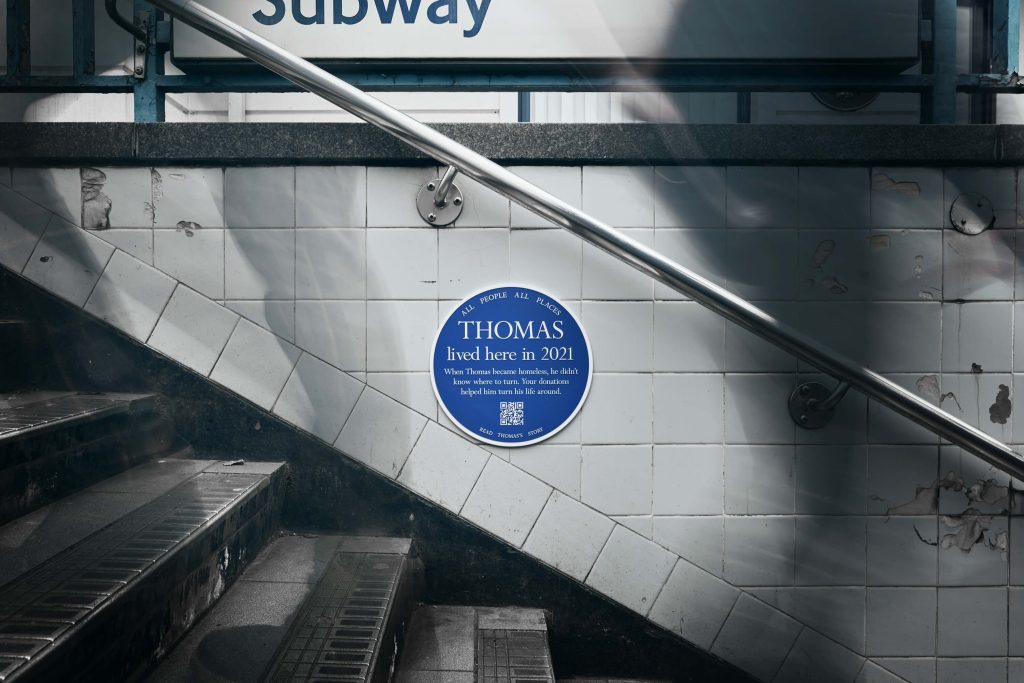 George Dunstall, CEO at APAP, said: "Homelessness is a complex and devastating issue. Whether people are forced to sleep on the streets, or have the constant stress of not knowing whose floor they will sleep on tonight, it is vital we're able to support them in navigating their way beyond homelessness. We're so excited to launch this campaign. It's about keeping the light on the rising issue of homelessness whilst focusing on the many positive stories there are tell."
Bruce Hutton, Chief Executive at Cogent, said: "This is a difficult time of year, at a difficult time generally for many people. Homelessness is tragic, but sadly inevitable for a growing number of people. The work done by All People All Places to help people find a way back is a lifeline to many. We're delighted to be playing a small part by helping to raise awareness of the important work they do for so many."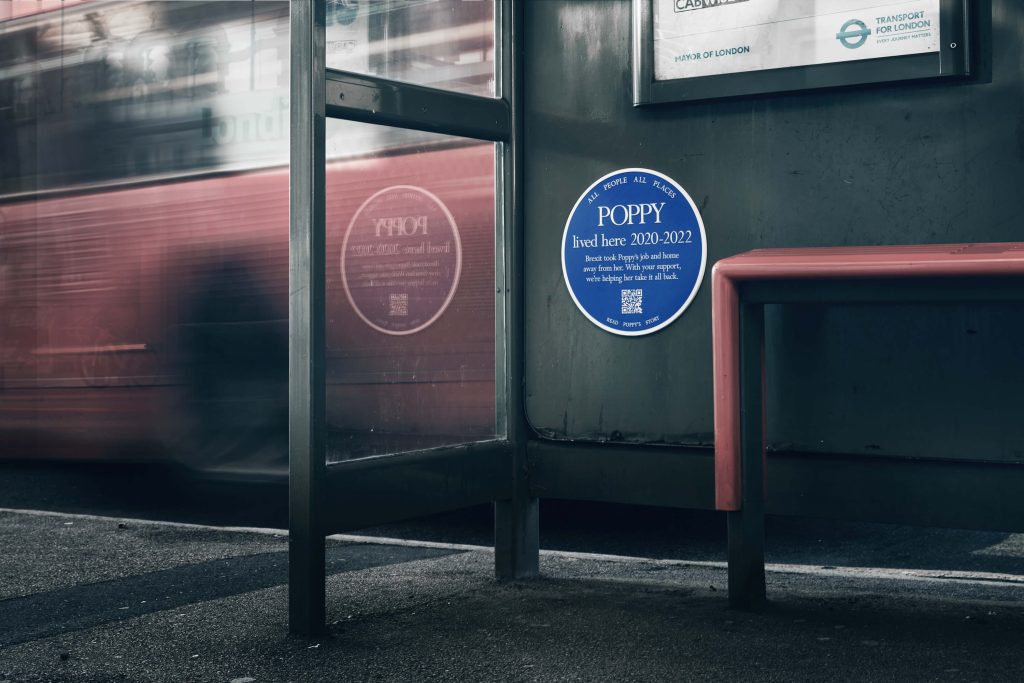 Poppy's story
Poppy had always worked in the UK. But when covid hit, her long-term health suffered. She wasn't able to work and for a short time, survived solely on Universal Credit.
Then Brexit hit. It changed Poppy's EU status overnight. The benefits she relied on to help pay rent were taken away. She was left in a vulnerable position, facing homelessness.
When Poppy first came to All People All Places, she stayed at their emergency Women's Shelter. She started regularly attending the charity's Day Centre in Edmonton where they supported her in finding work. Her can-do attitude helped her land the full-time, stable job she has now.
Poppy is currently living with a host family while saving up for a place to rent.
George concluded: "We're so happy to see Poppy getting back on her feet and can't wait to help find her a new home. We hope her Homeless Plaque and all the others highlight the positive support All People All Places provides, inspiring further donations as we try to help more people break the cycle of homelessness this winter."
The Homeless Plaques will be placed in rough sleeping spots across Harringay and Enfield from 1st of December.
To read the stories behind the plaques and to donate, please visit https://www.allpeopleallplaces.org/homelessplaques
Source: Cogent