Global branding agency Coley Porter Bell has unveiled the striking redesign for the full range of Tesco Finest Coffee products, which cover a coffee drinker's day from the perfect cup to kickstart the day, Morning Ritual with notes of citrus, floral and caramel, to the late afternoon brew Sunset Hour with its notes of berry, chocolate and spice.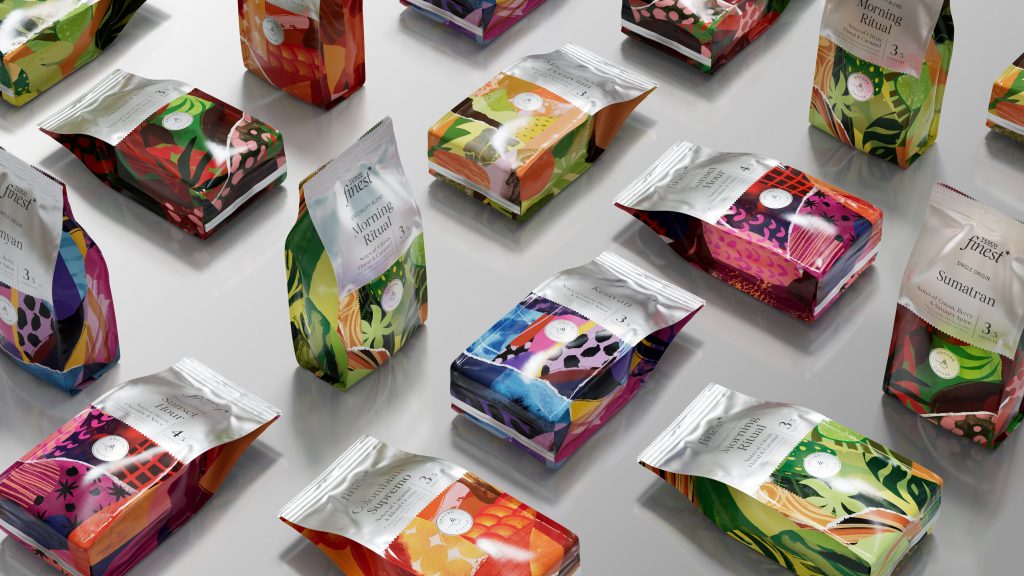 The new design solution brings fresh energy and colour on shelf to better compete in this evolved market, celebrating the details that make Tesco Finest Coffee uniquely delicious by putting them at the heart of the packaging story.
The expressive new look embodies the six flavour personalities of the crafted coffees (Colombian Supremo, Kenyan, Machu Picchu Peruvian, Sumatran, Morning Ritual and Sunset Hour).
Each design evokes the blend's unique story and Coley Porter Bell commissioned artist Tom Abbiss Smith to create bespoke illustrations that capture the individuality of each coffee, accentuating tasting notes, occasion and provenance and making the range exciting and inviting to navigate through a bold, vibrant visual style.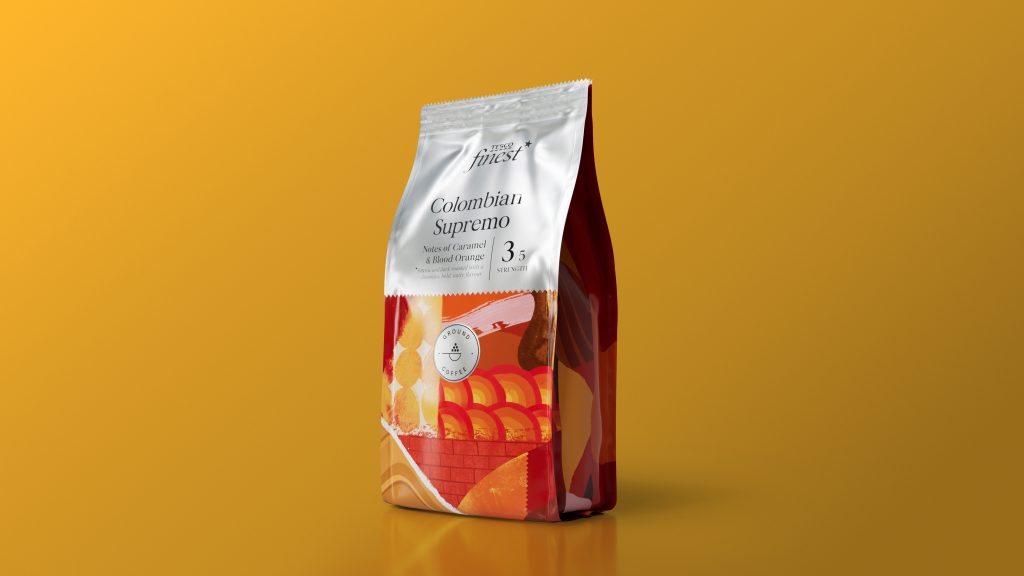 For example, the 'Sunset Hour' design captures an abstract sun and stars in a moody sky to reflect not only the evening occasion but also to evoke its tasting notes such as star anise.
In line with the philosophy of the Tesco Finest range launched over 20 years ago, the new designs entice consumers with a promise of affordable luxury that elevates everyday moments.
The Finest Coffee redesign is the latest of a number of projects delivered by Coley Porter Bell hitting shelves across the UK. The agency has created a design architecture for the Tesco Finest brand which can be stretched across an ecosystem of more than 1,000 products while retaining the ability to create bespoke designs that can adapt to different categories.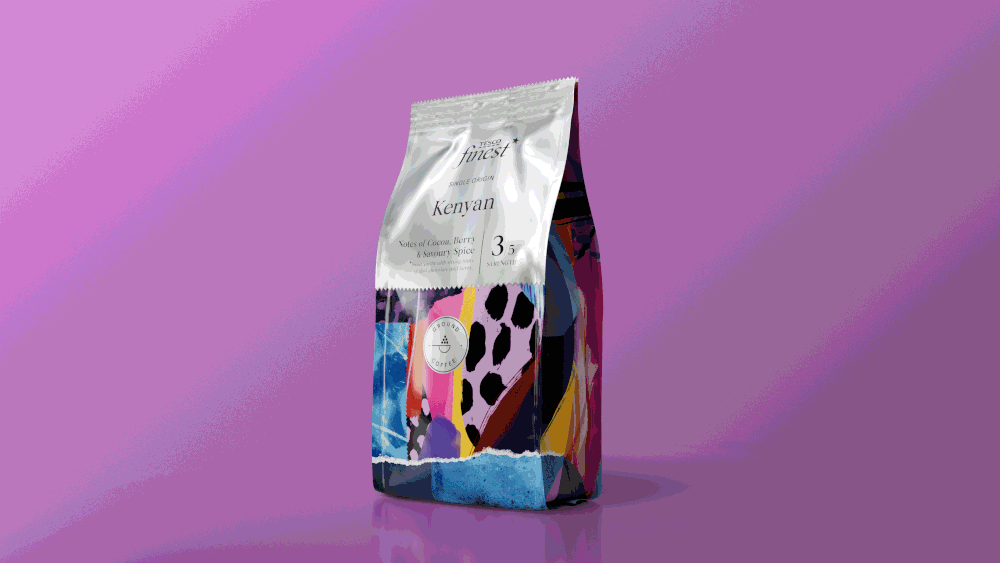 Sam Stone, Creative Director at Coley Porter Bell, said: "Coffee is no longer a functional commodity-based purchase. Customers have so much more appreciation and knowledge about the variety of individual flavours, blends and tasting notes in this category, so our ambition was to craft an expressive range design using evocative product names and rich and engaging bespoke illustrations to drive shelf stand out and celebrate the uniqueness of each individual blend."
Caroline Kelly, Tesco's Head of Design, Packaging, said: "The Finest Coffee range is a great example of the flexibility of our Finest Brand system that we've worked closely with Coley Porter Bell to achieve. Our beautiful, bespoke designs nod to flavour and provenance, all whilst achieving standout on shelf that is so important to attract and keep our customers in this evolving market."
Source: Coley Porter Bell