Godrej Appliances, one of India's largest home appliances companies, launched the Godrej Edge Duo Refrigerators, a first-of-its kind single door refrigerator with a separate drawer for vegetables, in the Indian market.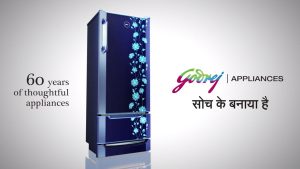 Surveys revealed that Indian consumers open a refrigerator at least 10 times a day, of which the vegetable section alone is accessed up to 40% of the time, leading to significant cooling loss which impacts food preservation, and leads to higher energy consumption. To introduce this product, the company released a film conceptualised by Creativeland Asia and directed by Prashant Issar from Tubelight films, which takes the promise of "Soch Ke Banaya Hai" (made after great thought) further.
Since the refrigerator is at the heart of every kitchen, the film is set up in a household kitchen. In India, it doesn't matter if you are vegetarian or non-vegetarian, each family consumes vegetables almost daily. The film begins with a concerned grandmother played by Ratna Pathak Shah, who is seen complaining to her daughter-in-law because when she opens the refrigerator door, she finds no vegetables. The grandson responds by opening the separate veggie drawer, filled with fresh vegetables. He tells his grandmother that now with the new Edge Duo Refrigerator, they keep the vegetables separately – this leaves the grandmother speechless.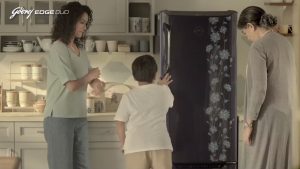 About the film, Ms. Swati Rathi, Marketing Head, Godrej Appliances said, "As an organisation, Godrej has always endeavoured to push the envelope. We are constantly innovating and evolving with the single aim of delighting our stakeholders with cutting-edge products and services. The new Godrej Edge Duo refrigerator places convenience and efficiency at the heart of its design, resonating our brand philosophy of 'Soch ke Banaya Hai'. The new commercial brings alive the core USP of the new refrigerator – India's first single door refrigerator with a separate vegetable drawer."
Commenting on the film, Anu Joseph, Chief Creative Officer, Creativeland Asia, said, "Here was another thoughtfully made appliance from Godrej. A refrigerator with a separate vegetable drawer – a much needed innovation that no one else thought of. We just wrote a really nice, short and insightful story around the innovation and cast the right people."
Source: Creativeland Asia