Integrated entertainment practice designed to see clients capitalise on the $2.3 trillion* global Entertainment and Media market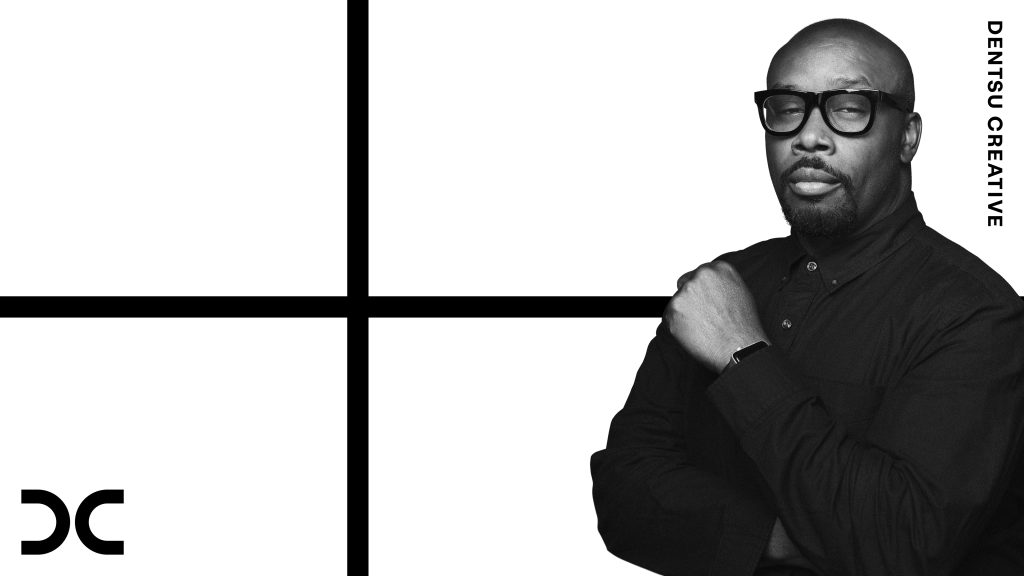 Today DENTSU CREATIVE announced the launch of its Entertainment offering and an investment fund focused on financing original gaming, scripted and unscripted TV and film content.
Established to help brands act as revenue-generating Entertainment companies in their own right, clients will have access to a team of 200 Entertainment specialists sat across 13 markets. Formed from dentsu's previous Entertainment business, The Story Lab, DENTSU CREATIVE's Entertainment offering is backed by a worldwide studio footprint, pioneering craft and technology capabilities and an enviable roster of production partners and independent creators, enhanced by seamless integration with dentsu's media agencies and Data business.
To lead this pioneering offering, DENTSU CREATIVE has appointed Entertainment veteran, Juan Woodbury, as Global Head of Branded Content & Entertainment, based in Chicago, to work in partnership with Cathy Boxall, previously The Story Lab's Global Managing Director. Woodbury has produced award-winning broadcast work for brands including Samsung, Coca-Cola, Nintendo and Disney and will be dedicated to helping DENTSU CREATIVE's clients deliver bold and original creative ideas that resonate with, as well as drive, culture. As the Global Head of the Content Business, Boxall, based in London, will be responsible for the business and commercial opportunities for clients within DENTSU CREATIVE and through the group's global media agencies outside of Japan; Carat, iProspect and dentsu X. Taking her two decades of experience leading commercial teams within major entertainment businesses including NBC Universal, Disney, Pixar and Marvel, Boxall will connect distribution networks, Media, Creative and Production partners.
The investment fund will be available to Game Creators, Talent, Clients and Media partners to develop new original productions across their focus areas, enabling DENTSU CREATIVE to operate as an entertainment entity and integrated growth solution, generating new revenue streams. During its operation, under The Story Lab, dentsu and dentsu Gaming launched industry-leading original Gaming, TV and Podcast properties, and produced and funded original entertainment content for platforms including Netflix, Amazon and Discovery, including producing the Emmy-nominated HBO Max series 'The Cost of Winning' with P&G Studios.
Fred Levron, Global Chief Creative Officer, dentsu, says "We want DENTSU CREATIVE to be the first choice for clients looking to operate in the Entertainment space. With this new offering we will help brands act as Entertainment companies, that also happen to sell Snacks, Drinks or Fashion. Our ambition is supported by our position as leaders in Entertainment in Japan and our unmatched capabilities that will live at the heart of our creative offering. Juan and Cathy are both number one in their game, and I couldn't ask for better leaders for this pivotal area of DENTSU CREATIVE's business".
Cathy Boxall, Global Head of Content Business, Media, dentsu says "The demand for Original Content, beyond traditional advertising, from global clients has never been higher. This, married with a desire for innovative Entertainment funding models from our supply-side platforms and partners, creates an incredibly exciting opportunity for dentsu to deliver for clients. Combining our existing Entertainment capabilities with the creative might of DENTSU CREATIVE forms an offer like no other in the industry and I am delighted to be partnering with Juan to transform our clients' brands and businesses through the power of Entertainment"
Juan Woodbury, Global Head of Branded Content & Entertainment, DENTSU CREATIVE, added "I've long been a passionate advocate of the power of Entertainment formats to engage consumers with brands and offer brands a distinctive voice in today's world. DENTSU CREATIVE firmly shares my passion. This, combined with the energy and ambition coming from the network, as well as the chance to work with Fred and Cathy, made this opportunity impossible to refuse. The talent and toybox of capabilities at dentsu provide an incredible jump-start for us to build the industry's most impactful Entertainment offering together"
Source: DENTSU CREATIVE