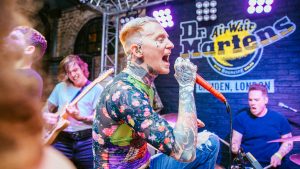 Iconic footwear brand Dr. Martens has appointed global socially-led creative agency, We Are Social, as the creative partner for its international AW19 campaign.
We Are Social won the business following a competitive pitch process against other leading agencies.
The appointment will see We Are Social take on the global strategic and creative development of Dr. Martens AW19 through-the-line campaign. The campaign will aim to continue and further enhance Dr. Martens as a timeless symbol of individual self-expression for its consumers globally. It will focus on developing the consumer journey of the brand both on and offline.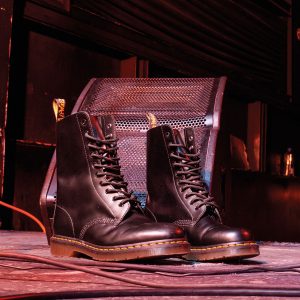 Darren Campbell, Global Chief Product and Marketing Officer, Dr. Martens said: "We have a diverse global consumer base and we want to make sure we're engaging with them in a relevant, digitally native way. We Are Social presented a fantastic creative approach which placed the consumer journey at the heart of its ideation for our AW19 campaign, living up to its well-earned reputation for developing strategies that drive business growth. AW19 promises to be an exciting season for the brand and our consumers alike, and we look forward to seeing We Are Social's ideas come to life."
Alistair Campbell, Executive Creative Director, We Are Social said: "Dr. Martens is an iconic cornerstone of English subculture and lifestyle, and has a deeply-rooted heritage in the music scene. All these areas have highly engaged audiences on social media, which offers fantastic opportunities. Our aim is to work with the team at Dr. Martens to capitalise on its existing offline activations and brand awareness to captivate its loyal fanbase online and grow and celebrate its unique proposition within the marketplace. We're thrilled to be partnering with the team on this next stage of their digital development."
Source: We Are Social