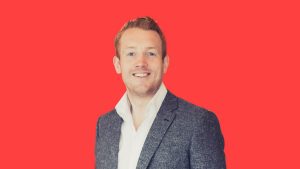 DWA, a Merkle company, has announced that it has hired Rob Gold to serve as its UK Managing Director, based in London. Rob was most recently Managing Partner at Zenith UK, heading up the planning teams and clients at the Publicis agency. 
At DWA, Rob will be instrumental in providing strategic leadership and counsel to the agency's business-to-business and technology clients, such as Intel and Cisco. The focus will be on honing their media, marketing, and business strategies, whilst seeking growth opportunities through new business and existing client development, across new and existing categories.
"In this growing market that has a thirst for data-driven advertising, we are excited to bolster our UK operations with a leader like Rob at the helm. His experience makes him a perfect fit to grow DWA and Merkle's people-based marketing practice," said DWA CEO Bob Ray. "Rob will help solidify our reputation as the foremost expert in B-to-B in the UK and Europe."
Over the past few years, Rob has been a key part of Zenith's growth, strong client retention, and culture within the UK – and is tasked with bringing this experience to DWA and Merkle.
"DWA has a superb track record helping B-to-B and technology clients navigate the changing landscape and is perfectly positioned for future growth. The agency is uniquely poised to take advantage of the latest innovations and already works with some incredible clients. The synergies with Merkle make it all the more exciting," said Rob Gold. "I'm thrilled to be a part of this and help the team share our learnings with more brands and different vertical markets in the UK and across EMEA."
Rob's appointment is a key strategic hire for DWA after the Merkle acquisition, coming after a year of rapid agency growth, including a spate of new business wins.
Source: Merkle