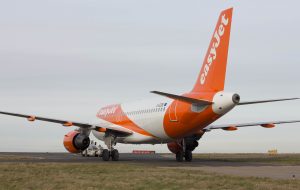 Fuse has been appointed by easyJet to offer long-term brand-to-brand partnerships with the airline, giving an opportunity to link up with easyJet's 90 million customers who travel to more than 150 destinations throughout Europe. 
Following a successful partnership with Three mobile, easyJet tasked Fuse with conducting a business-wide asset audit and valuation to help it identify and commercialise the media touchpoints across its entire customer journey. Fuse is now taking these identified media formats to market as part of easyJet's integrated media partnerships team.
easyJet is looking for long-term partners who would be attractive brands for their customers across categories that are prevalent in the customer mindset throughout their journey such as fashion, payments and technology. As the first airline to market in this space, it has unique assets and ways to integrate brands into various customer touchpoints. Brands that partner with easyJet will benefit from the reach and scale across Europe that the airline can provide.
Andrew Middleton, Commercial Director, easyJet said, "We are passionate about finding relevant and engaging brand partners that help us create even better experiences for customers, while delivering mutually beneficial commercial impact for easyJet and our partners. Fuse share our vision, have a world class team and a strong track record of delivering value-adding partnerships for their clients."
Louise Johnson, CEO, Fuse said, "There isn't currently a travel rights holder in the market, if you want to reach an audience through football you can turn to UEFA, La Liga, etc. for partnership opportunities. easyJet has spotted a crucial gap in the market to target and engage with people's different passion points through travel. This is a brilliant opportunity for brands to piggyback on that positive sentiment."
Source: Fuse