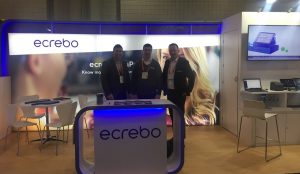 Ecrebo, the point of sale marketing (POS) specialist, announced the launch of its OnPoint software platform and associated product suite. OnPoint is the next generation of Ecrebo's industry-leading POS marketing and digital receipt capabilities that have been extended and developed to directly address the emerging requirement for data-driven, personal engagement with shoppers.
During NRF 2018 in booth #250, Ecrebo will offer live demonstrations of OnPoint's ability to help retailers engage shoppers with targeted messages, offers and promotions at any point of the purchase cycle, through any channel and importantly, in real time. OnPoint has been designed to liberate retailers from legacy systems constraints, and is the enabler for retailers to truly champion their customers across channels.
The OnPoint platform is a unified group of products that delivers real results in real time, and has proven top- and bottom-line returns at many of the world's largest retailers, including Dixons Carphone, Waitrose, M&S and PANDORA. With a powerful, yet simple to use Manager console, retailers are able to capture and utilise real-time transaction data both to either execute promotions through the OnPoint product suite, or 'Interface' that high-value data set across any other enterprise systems.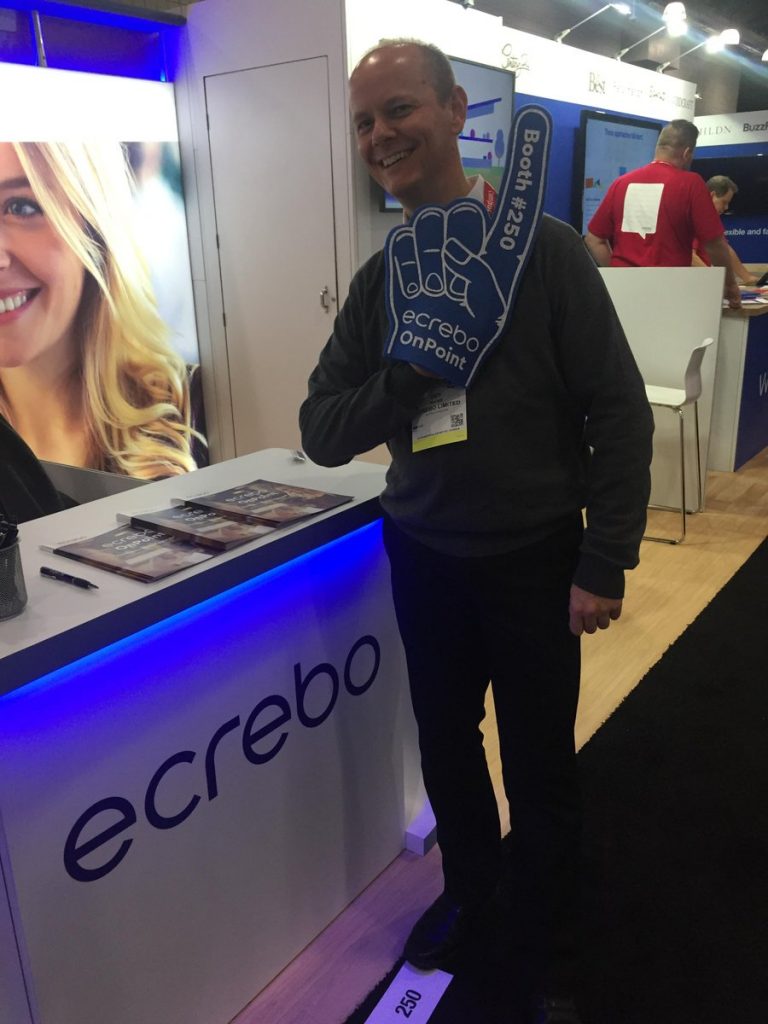 OnPoint's suite of products include:
OnPoint Coupon: Create relevant and targeted customer offers and communication delivered in real-time at the checkout, based on loyalty profiles or customers' basket contents
OnPoint E-receipts: Branded, targeted, content-rich digital receipts for in-store or online purchases, with additional content and offers relevant to customers' current purchase or their purchase history
OnPoint Message: Elevate your receipts to the next level with on-receipt messaging, transforming the humble paper receipt into a powerful and dynamic marketing tool
OnPoint Feedback: Customer feedback can be collected either through a customer-facing screen, or via e-receipts, and fed back to store managers or head office in real-time
OnPoint Display: A simple POS-based pop-up on a customer-facing screen that can run branded marketing content, enable customers to enter their own email address for e-receipts, and for customer marketing opt-in
"Since 2010, Ecrebo has been at the forefront of transforming the in-store POS from just a place where transactions are settled, to a perfect opportunity for engaging shoppers with precise targeting in a place where retailers have a customer's full-attention," said David Buckingham, CEO, Ecrebo.
"I am thrilled to debut OnPoint, as it was specifically and strategically developed to align to the needs of retailers as they transition to the digital age with a genuine omni-channel prerequisite. Ecrebo has experienced tremendous year-over-year growth because of our continued focus on innovation, and we look forward to working with our customers as they begin to capitalise on the many benefits of the OnPoint platform."
"2018 marks the first time Ecrebo will be attending the NRF Big Show as exhibitors, and there is no better way to make our debut at the retail industry's most influential event than to launch our game-changing OnPoint platform. Our focus has always been on ensuring our customers have the best solutions for in-store engagement and loyalty, and I'm excited to show the retail world how OnPoint raises the bar on in-store marketing," said Mike Grimes, president, Ecrebo North America.
Source: Ecrebo