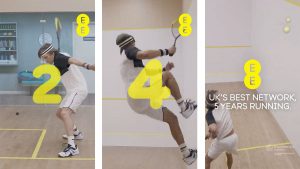 Snap Inc. announced the debut line-up of advertising partners for Commercials, Snapchat's six-second unskippable ads that run across Snapchat Shows in the UK.
EE and Mars are among the first advertisers to take advantage of the new ad format which will be available across the entire Shows platform in the UK.
Commercials are available through Snap's self-serve platform, which offers several ROI benefits including improved targeting, measurement and price efficiency. In addition, Commercials offers advertisers alignment with premium, brand-safe content in an engaging and compelling format.
Commercials are non-skippable video Snap Ads, and run only where Snap Ads typically run in Shows (not pre-roll).
Commercials are up to six seconds (rather than a full thirty second television advert), which matches an emerging industry trend for mobile video ads.
Chantal Barcelona, Media Manager at Mars commented: "We know from other digital platforms that unskippable video drives results for us, so when Snapchat announced their new "Commercials" offering we were keen to test it to expand our understanding of what drives effectiveness on Snapchat. By aligning full screen vertical video with premium mobile content, we believe there is huge value for our brands at landing our core message and ultimately shifting key business results."
Ed Couchman, Snapchat's Head of Advertising in the UK commented: "Commercials offers brands and advertisers a unique opportunity to run full screen, sound on vertical video, wrapped around professionally produced content from some of the UK's most loved content producers. Combined with Snap's ad targeting capabilities make it a potent placement on any media schedule."
Source: Snap Inc.