The optimistic identity enables Ashman to reveal a new way forward for property SMEs and savers
Creative agency EveryFriday has developed the brand identity for the new sustainably-minded Ashman Bank, revealing a better way ahead for lenders, savers and the planet and bringing momentum and answers to a clunky and stagnating sector.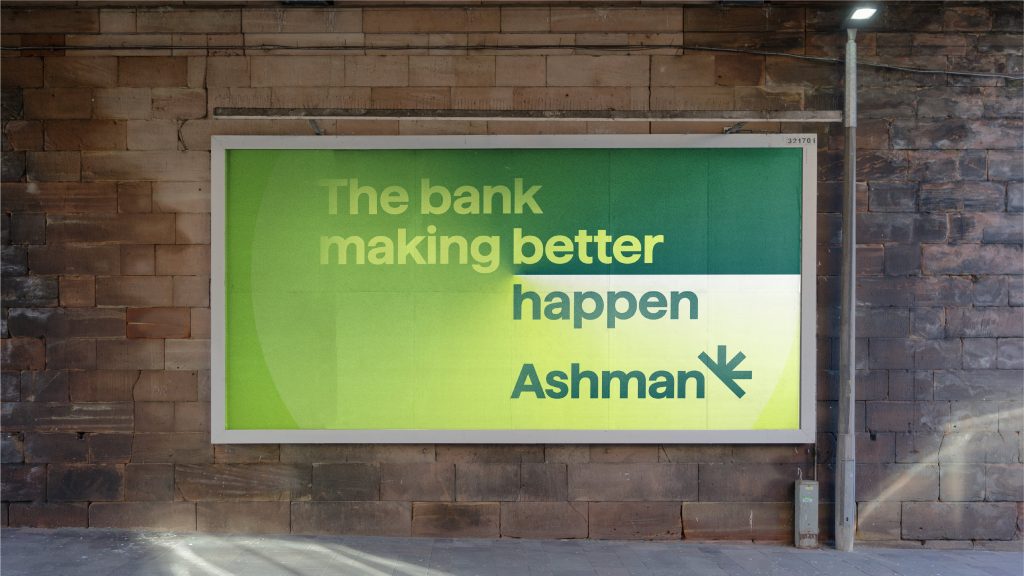 An ambitious new entrant SME bank, Ashman was the first UK bank in 2022 to receive its banking license (authorised with restrictions) and is founded by ex-property developers who understand the pains felt by SME property lenders and the barriers they often encounter. Ashman's ambition is to fix the process, to make it more sustainable, to support conscientious savers looking to invest and SMEs building their way to better.
EveryFriday was tasked with creating an identity to match these ambitions, developing a creative style and voice to cut through the clunk and remove the barriers. A series of workshops led EveryFriday to a platform idea: Making Better Happen, which was a springboard for Ashman to grow into a revelatory brand where clever use of light and a defiant voice reveals the way through the weeds, speaking directly to the needs of developers and conscientious savers, UK-wide.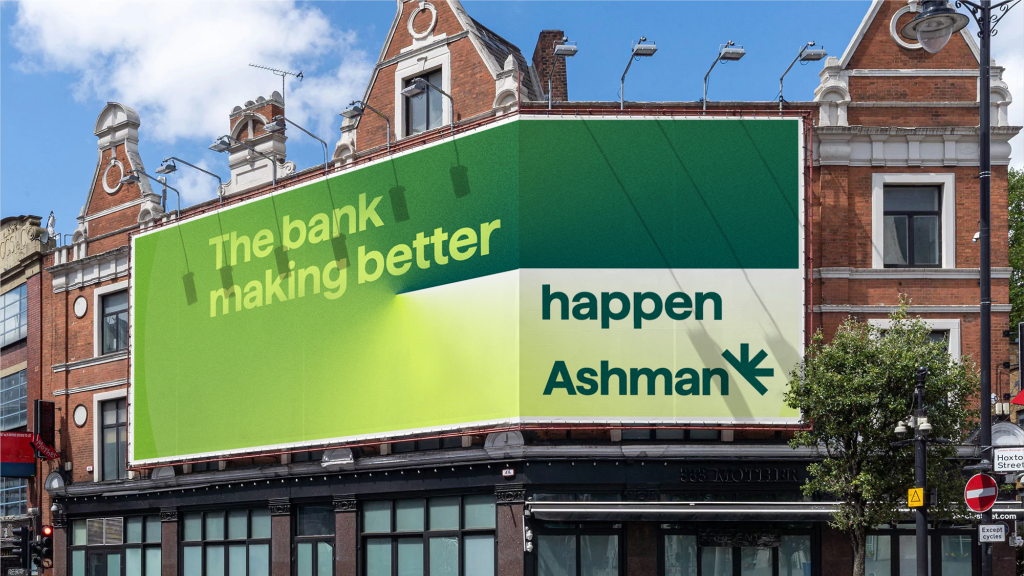 Sally Mack, Co-founder of EveryFriday, comments:

"Ashman's exciting proposition and experienced, super-smart team are motivated by a strong desire to build something that genuinely makes a difference in the world, which aligns perfectly with our mission at EveryFriday, and has made for a brilliant match. To support their ambitions and match their growth to date, Ashman needed an identity to help them reveal their new way forward for lenders and savers. The optimistic new brand is focused on revelation, inspired by the simple opening of doors and the illumination of space. It speaks directly to the needs of conscientious developers and savers UK-wide, showing what can be made possible when Ashman is revealing the way."
Simon Healy, Chief Operating Officer, Ashman:

"Our fresh creative approach speaks to our exciting future, EveryFriday understood our mission perfectly and were able to translate this into an exciting brand expression that will give us the stand-out we need. Ashman can make better happen by enabling property entrepreneurs to be decisive and pursue growth opportunities without compromising on their climate ambitions. Over the next few months, we want to connect savers who want to do more for the planet with businesses who want to build better".
Source: EveryFriday