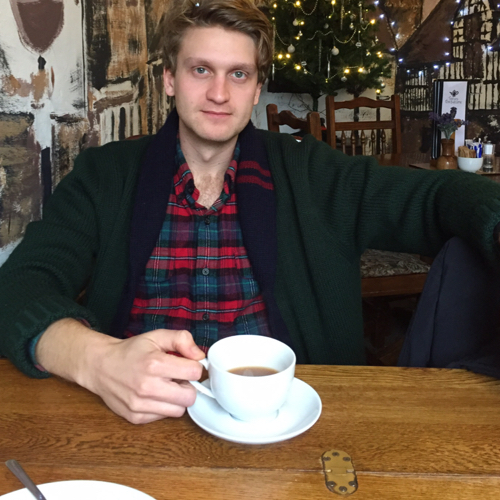 Joe Stevens, Social Media Manager, bigdog
It's no secret that Facebook Live presents a massive opportunity for brands to drive organic reach and engagement.
When connecting with brands, consumers want to have engaging experiences that capture and hold their attention, which is why we've moved from images to video to Live to keep pace with rapidly evolving social content. Live streaming provides a platform for the sort of innovative and entertaining content that meets consumers increasingly demanding expectations.
Whether it's Facebook Live, Instagram Stories or Twitter's Periscope, live video is fast becoming the new normal so it's a big plus for brands to present themselves in a format that consumers want. Keeping content experiences fresh, seamless and exciting is key to ensuring attention isn't lost.
With an astonishing array of content at their disposal, consumers now decide when to engage with your brand. This means brands and agencies have to work twice as hard to create live social strategies and craft compelling, thumb-stopping content that consumers can't ignore.
It's clear live streaming opens up a new realm of engagement. Here are my top tips for maximum impact:
Remember that Facebook Live is different to any other type of social content
It's relatively simple to adapt a single piece of creative across canvas, carousel and standard video formats, but Facebook Live is a different beast. You can't take a standard video and expect it to reach a mass audience simply because you've published it as a Facebook Live. If content is Live in a newsfeed, it needs to either convey something special and newsworthy that is happening at that moment (news), or have a cause and effect engagement mechanism that gives viewers the opportunity to see the results of their engagement Live in the video (gameplay). This poll that we produced for NEFF Ovens is one example.
Hit the 30-minute sweet spot
Based on our Live video insights, we've found that the sweet spot for Live content is between 20 and 40 minutes. Once a video has been Live for 20 minutes it becomes optimum, but once it goes past the 40-minute milestone, viewers generally start to drop off. Of course, there are a lot of variables and sometimes Live videos last hours and just reach more and more people, but as a general rule of thumb, it's best to keep Facebook Live videos within the 20-40 minute window.
If your page is verified you can promote Facebook Live video
But don't rely on it. So far, we haven't seen significant uplift in Facebook Live viewers by promoting a Live post. However, this can still have a massive impact on how many people watch your Live video once it's finished. It's worth remembering that when you do set up a Live ad, you need to accelerate spend and set applicable date and time ranges.
Pre-promote + cross-promote
Promoted posts in the run up to a Live broadcast are essential. Facebook once had a subscribe tool for Live video, but since that has been scrapped we need to rely on old fashioned tricks. Ask people to set their alarms, share the post, tag a friend who will remind them… that sort of thing. At bigdog, we've also experimented with sending out individual reminders to people who comment on a post by replying individually, although this can be time consuming when 6,497 people ask for a reminder on a single post!
Also think about how you can recruit viewers from your other channels. Try using email, app notifications, your own website, influencers, brand partnerships, cross-posts…whatever tools you have in your arsenal.
You don't have to use presenters
While it remains important to use real human presenters when you have a big Live scheduled, we have now come to think about Live video as part of our monthly content mix and this has led us to develop and explore a number of "engineered" Live concepts that don't rely on actual Live content at all. Think about how you can use the Facebook Live API and streaming software to create immersive experiences for your fans. Some of the most interesting Live API executions use Facebook reactions, user profile photos and other adaptable elements to great effect.
Be careful about copyrighted sounds
If Facebook thinks you're ripping off someone's sounds, it will take your video down. Simple.
Engagement over reach
We were initially attracted to Facebook Live because of the opportunity it presented for driving mass reach, but we quickly found that it was a significant engagement driver, so think about how it can support your retention and engagement KPIs but don't expect it to be an instant hack to grow reach.
For the foreseeable future, Live content offers an unmissable opportunity for engaging fans in new and exciting ways that not only enhance brands' social metrics, but also builds meaningful relationships with their communities through truly progressive content executions.
 If you think that Live isn't right for your brand, think again. We're now at the stage where a Live content strategy isn't about future-proofing your content, it's about staying relevant to how audiences are consuming content right now.
Source: bigdog