One of the UK's most recognised fast-fashion brands QUIZ – has appointed Media Agency Group (MAG) to elevate its brand via a national TV campaign endorsed by the cast of ITVBe show 'The Only Way is Essex' (TOWIE).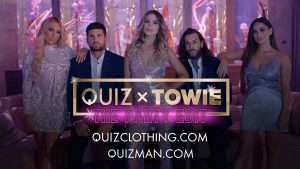 The QUIZ x TOWIE: The Party Edit collection, debuted on 21st October and launched with the first key spot in an episode of TOWIE. The creative includes select members of the TOWIE cast showcasing the new collection.
This partnership was a natural fit, as QUIZ focuses on delivering the latest trends at high quality standards whilst maintaining value for money, which resonates perfectly with the TOWIE audience.
Independent Agency MAG has created a campaign which will air across ITV, CH4 and VOD platforms.
John Kehoe, CEO of Media Agency Group said: "QUIZ is a dynamic fast fashion retail group that focuses on delivering catwalk style looks and all the latest trends at value for money prices. We are delighted to have been appointed to grow their market-share in such a competitive marketplace, as from when we first met them we loved their vision, team and brand. We have a great expertise working with fashion brands and our unique optimisation and TV tracking software allows us to adapt client's campaigns to avoid viewer add fatigue and generate great ROI".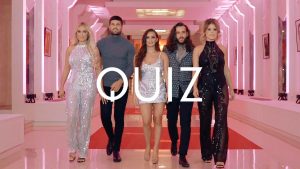 Lesley Morton, Head of Marketing at QUIZ added: "We're excited to partner with MAG to trial a national TV advertising campaign for the first time with the launch of our QUIZ x TOWIE: The Party Edit collection. We were impressed by MAG and their understanding of the QUIZ brand and vision. This creative brings together QUIZ's party wear glam and the TOWIE stars' sass to a new audience in time for the party season."
QUIZ has recently launched a menswear collection, adding to the success of the womenswear that has been trading for over 25 years. With a successful online store and over 250 high street stores in the UK they have appointed MAG to take their brand to the next level.
MAG has its HQ at MediaCityUK as well as an office in Shoreditch, London and its portfolio of clients includes Ferrari land, Jelly belly, Perry Ellis, Visit Mexico, Herbalife, Protyre, Isabel Marant, Scalable Capital, Bermuda tourism and Sykes cottages.
Source: Media Agency Group