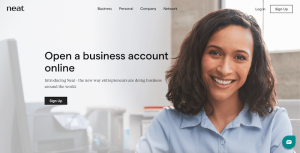 Neat, a Hong Kong-based FinTech startup that offers multi-currency accounts for SMEs and startups, released their new brand last week. 
Working with London-based creative agency Ragged Edge, the FinTech startup made the decision to forgo traditional "tech-style branding" (i.e. product screens, bold solid colours, modern and sleek lines, and sans serif fonts) and adopt a more editorial style approach, which allows them to put the spotlight the people they serve instead of just the technology they create. 
Their new brand puts the focus on people and faces, over product screens. Throughout their newly refreshed website, they feature photography of real people: their team members, and specifically their customers.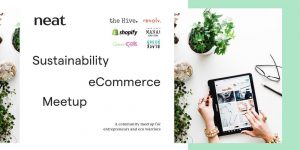 "Neat is about supporting entrepreneurs, and giving them the platform they need to succeed. Our technology – online applications, Mastercards, and payments – that all comes as a given," says David Rosa, CEO and Co-Founder of Neat. "We're not just a tech-y solution to an inconvenient problem – we're the ally to businesses that are expanding on the global stage. This new brand helps us convey that message so much more strongly than a product screen ever could." 
Instead of the bold blue of their old brand, they now have four softer primary colours – peach, sky blue, mint green, and a muted yellow – along with black and white which they use as accent colours. It also helps them distinguish themselves as competitors continue to enter the market.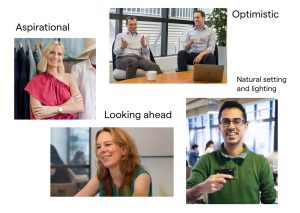 "We're not cold or distant like a bank. And we're not just another faceless, ambitious challenger bank. We're Neat, and our mission is to Enable the Entrepreneur Economy: we want to see entrepreneurs succeed," said Iris Ten Teije, Growth Lead at Neat. "There's a warmth that comes through in our new branding that helps tell that side of our story, which you simply don't get from the big banks."
In late 2015, frustrated with the experience banks were offering, Neat launched with prepaid Neat Mastercards for the Hong Kong market, which you could apply for through your smartphone, with a few simple steps and no paperwork.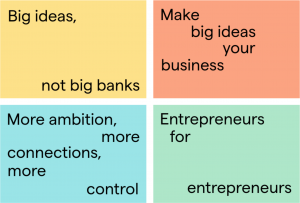 In the past year, however, Neat introduced the Neat Business Accounts for entrepreneurs, SMEs, and startups around the world, which quickly became the core product offering. They expanded into Shenzhen, started supporting multi-currency accounts, revamped their award-winning compliance and onboarding processes, acquired four regulatory licences, and grew the team to over 50 people. 
As their company and product evolved, so did their mission, and their original tech-focussed brand story was no longer representative of everything they stood for.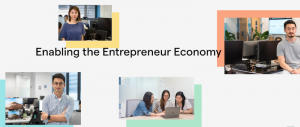 Today, they have moved away from their traditional tech branding and into a lifestyle-inspired brand. While their website has been the first step, in the next few weeks and months they'll be rolling out their new design to their iconic Neat Cards, app, and the rest of their product. 
Source: Neat