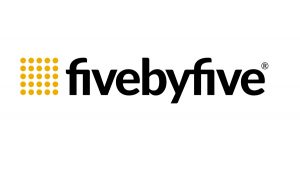 Launch specialist agency Five by Five has announced the creation of its Launch Marketing Council: an official panel of experienced marketers, investors and founders that hold roundtables discussing launch marketing, with the aim of promoting and establishing it as a discipline in its own right.
Currently operating in Australia, the Council runs bi-annually, and will shortly open doors in London and Los Angeles. The inaugural Australian Council features senior members of Facebook, Spotify and Huawei to name a few. The UK and US panels' names are in the final stages of confirmation; Jeremy Bassett, ex-CEO of Unilever Foundry and founder of Co:Cubed, will chair the UK's Council.
Following the Council meetings, detailed white papers are published for free download, highlighting the sessions' findings, detailing case studies and offering insight into launch marketing. The debut Australian session's whitepaper homed in on several key points, including: the issue of transparency and internal alignment, the evolution of company and brand, personalisation, and more in the context of launch marketing.
Nick Lawton, CEO of Five by Five, says: "Launch marketing isn't just something you 'do' as part of your campaign – it's a form of marketing in its own right. It encompasses all channels and can make or break both new or established brands. It deserves bespoke delivery and execution – the Launch Marketing Council highlights the fact that it's much more of a skill set than many believe."
Jeremy Bassett, ex-CEO of Unilever Foundry, founder of Co:Cubed, and the UK Council's chairman, says: "The initial idea for the Launch Marketing Council grabbed me immediately. Launching is one of the most stressful processes in marketing, yet it seems to be shrouded in an air of uncertainty. Marketers often seem surprised when their efforts don't yield quality results; the practice needs to be broken down and approached like any facet of marketing, rather than being underestimated. The Council seemed like the perfect opportunity to share knowledge from experts in the field."
The Launch Marketing Council's first whitepaper is available to download here. Further news regarding the London and Los Angeles Councils will be revealed in due course.
Source: Five by Five