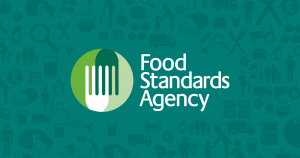 The Food Standards Agency (FSA) has appointed MSQ Partners as its lead communications agency for an initial period of two years (with an option to extend for a further two) after a competitive pitch process on the Government's main Campaign Solutions Framework Agreement. MSQ's remit will include delivering integrated communications for the FSA's food safety and nutrition remit in Northern Ireland.
Smarts Communicate, MSQ Partners' PR and content agency, will act as the lead agency in England, Wales and Northern Ireland, supported by other disciplines from across the Group as requirements dictate.
The FSA is a non-ministerial government department with responsibility for all aspects of food safety in England, Wales and Northern Ireland. Its primary role is to use its expertise and influence to ensure that people can trust that the food they buy and eat is safe and honest.
MSQ is a leading international marketing communications group with a market-leading multi-disciplinary proposition. It has the widest representation of any agency group on the main government comms rosters and the FSA appointment follows recent multi-year appointments by the Electoral Commission and Competition & Markets Authority.
Catherine Clarke, Head of Marketing at the FSA, commented: "In a very competitive pitch process, the quality and breadth of MSQ's proposition stood out. We are all looking forward to working together to deliver effective communications in support of the FSA's ambitious agenda."
Peter Reid, CEO of MSQ Partners said: "The FSA plays a critical role in society and for all of us as consumers. Communications are at the heart of its mission and we are delighted that the FSA team recognises the potential that the MSQ model has to further strengthen its communications approach and to ensure that its messages reach the widest possible UK audience."
Source: MSQ Partners