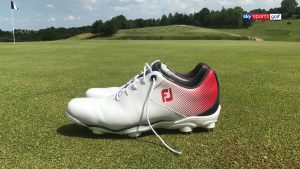 Teeing off in January, FootJoy, a leading shoe and glove in golf, will become the official provider to Sky Sports Golf. The deal, brokered by Sky Media, will allow FootJoy to reach its key audience of golf lovers with Sky Sports Golf presenters and crew exclusively wearing the brand's clothing and shoes on course during 2019.
The campaign marks the first time Sky Sports has partnered with a clothing brand with FootJoy supplying clothing, footwear and accessories which will be worn by presenters, commentators and crew during live broadcasts. The partnership launched at the Abu Dhabi HSBC Championships and will be promoted through a wider TV advertising campaign in the Spring.
The campaign aims to increase the awareness and credibility of FootJoy's clothing range by partnering with Sky Sports and will be worn by Sky Sports talent, including Nick Dougherty, Sarah Stirk and Andrew Coltart.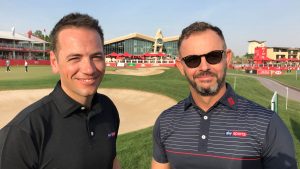 Katie West, Brand Content Controller at Sky Media, said, "With Sky Sports being the home of golf we're delighted to be partnering with FootJoy through this innovative deal. FootJoy will be seen out on the course with Sky Sports and part of the golfing conversation in 2019."
Paul O'Hagan, FootJoy Marketing Manager – EMEA, said, "Innovation is at the heart of everything we do and aligning our brand with Sky Sports Golf, which has changed the way the sport is viewed by millions of golf fans in the UK and Ireland, is a natural fit. We're excited to be the first golf brand to work with Sky Sports Golf in this way and look forward to developing this partnership over the next 12 months in what is set to be an exciting year for golf."
Performance54, the leading golf marketing and sponsorship agency, helped to broker and manage the deal, which runs from 1st January until 31st December 2019.
Source: Sky Media