Following the communication concept, "Your World Can Not Stop," Ford Trucks presents the animation film Gears. The script created by GTB Brazil highlights the fundamental role that truck drivers have in everyday people's lives. The film takes place inside a large gear and brings different situations. For each of them, the gear's parts interact with the characters, helping them.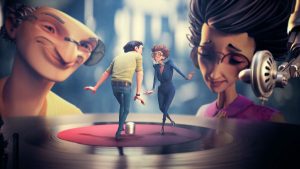 The film comes out with relevant themes of daily life, such as love, progress, dreams, memories, and relationships. In all those times, the truck is a keystone.
Part of the gear delivers a wedding ring to a couple of grooms. A lamp is given to a little girl studying under candlelight. A boy who dreams of being a soccer player receives a football boot to fulfill his dream. A bored old couple gets a phonograph that motivates them to dance happily, reminding them of a great past. A grandfather missing his granddaughter receives a tablet from the gear to connect with her.
At the end of the film, the camera zooms out and reveals that everything has passed inside the engine gear of a Ford truck. The signature concludes: "Stories to be unboxed."
"This film is a big thank you for all that truckers do for people. Often, they do not even realize it. The job is 100% focused on this audience but has the potential to thrill everyone through its history and aesthetics," says Rodrigo Strozenberg, Creative Director at GTB Brazil.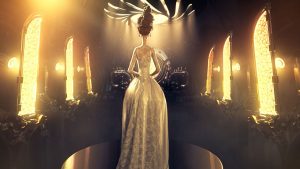 "It's a new language for the truck segment that usually does more technical and unemotional content. By using the language of animation, we can approach truckers in a more playful, warm, and emotional way, and the characters can live in harmony with the mechanical world," adds Vico Benevides, Executive Creative Director at GTB.
Zombie Studio produced the animated film. A9 signs the audio.
"It sure was one of the toughest technical and narrative challenges we've ever had. Harmonizing emotional stories, and turning the gears of a truck's engine into a world of imagination, was a task that required a lot of talent and affection from the entire team. It was four months of work with a team of 60 dedicated people, a lot of research, and a lot of desire to make this script a beautiful story worth seeing," says Paulo Garcia, co-founder and Chief Creative of Zombie Studio.
Source:Â GTB BrazilÂ