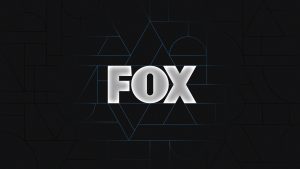 As part of its growth strategy and to kick off the 2019-20 television season, FOX Entertainment unveiled a brand evolution during the 71st Emmy Awards. In the midst of a fast-changing industry, the brand's new cross-platform identity created by branding and design studio Trollbäck+Company challenges traditional network models and reflects FOX's legacy as a daring, forward-thinking contender.
In conjunction with FOX Entertainment's EVP, Head of Marketing, Darren Schillace; EVP, Head of Creative Advertising, Scott Edwards; and VP of Design, Ian MacRitchie, Trollbäck+Company evolved the FOX brand strategically, systematically and visually.
Armed with culture-defining hit shows and the strongest sports lineup in network television, newly independent FOX sees itself as a nimble start-up with entrepreneurial roots and a rich history of innovation.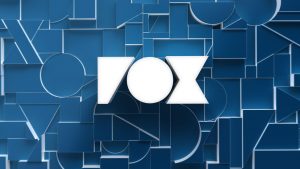 The resulting work shows what evolution for entertainment brands can look like in today's constantly changing entertainment landscape, illustrating how major networks can embrace their strengths as broadcasters, while taking nimble and brave new approaches in the business.
FOX's Schillace says, "We needed to break down our brand in order to reimagine it. Trollbäck+Company worked with us on a focused and ownable strategy that looked to our past to reimagine our future, and their design-forward aesthetic brought us a smart and flexible design that is unlike anything else we've seen."
Trollbäck+Company interviewed dozens of stakeholders at FOX, daring them to define the future of the company. Feedback showed a passion to see the brand rise up and reclaim its status as a source for breakthrough entertainment –– the same brand that brought the world iconic shows like "The Simpsons," "The X-Files," "In Living Color" and "American Idol." Stakeholders wanted a brand that went beyond disruptive or edgy – something vital, timeless and culture-defining that challenged the industry with its daring, disruptive content.
To do this, the brand needed to clearly communicate a fresh attitude that told viewers what they could expect from FOX.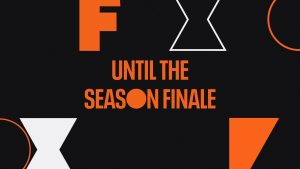 Trollbäck+Company devised a new brand position, strategy and tone of voice that leverages the FOX brand evolution as a powerful turning point, showcasing the company's commitment to shaping itself as a source of risky, rewarding content.
"The way the industry is today, the middle of the road is the best place to get run over," says Elliott Chaffer, Executive Creative Director at Trollbäck+Company. "We needed to bring back and champion the brand's ability to take big swings and bigger risks."
Instead of over-promoting or taking a backseat to its content, the new FOX brand provokes, pushes and engages its audience. It takes a step back from the world of "general entertainment" and embraces specificity, POV and fandom.
"Some leave the past behind," says FOX's Edwards. "But, as the original disruptors, we embraced the best parts of our past to move forward. That's why, as we re-establish ourselves in this new marketplace, our brand was deconstructed and rebuilt, representing the best of who we are at our core."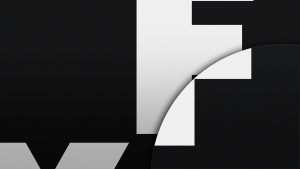 Alex Moulton, Chief Creative Officer at Trollbäck+Company, says, "We approached the project with an ambitious strategic vision and high-end design standards, and we are incredibly proud of the result. The market is ripe for a change of direction, so we set out to position FOX as an entertainment brand that's forging culture."
The rebrand's visual design process began with a subtle redesign, then abstraction of the FOX logo to create a mark that spoke for the new brand attitude and served as the basis for its entire graphic identity.
Reducing down the FOX logo to its core ingredients, then breaking apart the pieces into abstract shapes and patterns was a major component of the visual rebrand. The broken letters offer an infinite number of possibilities for expanding the system: pattern work and creative framing, created from the broken lines of letters and negative space, plays a role in the brand's iterations across every platform and touchpoint, from billboards to social posts to large-scale, environmental settings.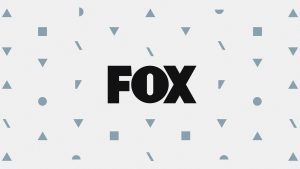 Nuanced variations in the animated toolkit represent FOX's new masterbrand in virtually any style or material, from animated and live-action comedy to unscripted series to groundbreaking dramas. Trollbäck+Company also created a digital/social guide and toolkit for the brand that was larger than its on-air guidelines –– another reflection of the brand's shifting strategy.
The new FOX identity is featured across all of FOX's 17 owned-and-operated stations and over 185 affiliate stations across the country, further propelling the rebrand across channels and platforms.
Since the launch of its new on-air look and feel, the network's slate, which includes new programs PRODIGAL SON, ALMOST FAMILY and animated comedy BLESS THE HARTS; alongside hit series THE MASKED SINGER, 9-1-1, EMPIRE and THE RESIDENT; and iconic animated series THE SIMPSONS, FAMILY GUY and BOB'S BURGERS, FOX ranks #1 is the only network to see year-over-year gains, while also claiming this season's #1 returning program (THE MASKED SINGER) and #1 new series (PRODIGAL SON).
Source: Trollbäck+Company