Habito, the pioneering online mortgage broker, has unveiled the next phase of its new disruptive advertising campaign 'Hell or Habito', led by Uncommon.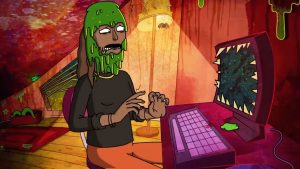 Following on from the roll-out of OOH activity on 10 September and the first TV ad on 24 September, a second TV ad is being released continuing the 'Hell or Habito' concept in which the mortgage 'hell', typically associated with the traditional mortgage application process, is juxtaposed with the heavenly experience of getting a mortgage with Habito.
This second spot focuses on the overwhelming level of jargon people are usually faced with when applying for a mortgage. The ad opens with an unsuspecting female protagonist who types the words "mortgage broker" into the search bar on her computer screen. Mortgage jargon and acronyms quickly start to fill the screen before the computer convulses and spews out a vile wave of green bile containing unhelpful and overwhelming mortgage-related words.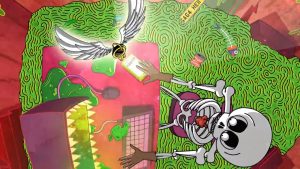 As before, "Machine Gun" by Dutch band Noisia forms the perfect soundtrack to the progressively hellish and frenetic scenes which culminate with the protagonist reaching for her tablet just in time to pull up the Habito website, from which winged keys rise up to guide her to homeowner heaven.
Habito's CMO, Abba Newbery, commented "Our insights tell us that nine out of ten of people think the language used in financial contracts is confusing and hard to understand. We believe mortgages should be jargon-free and want Habito to be a safe haven for those who want to get a mortgage without feeling baffled by industry acronyms and buzzwords."
Source: Uncommon