It's a seemingly ordinary Sunday as customers go about their weekly shop in Tesco. Only this isn't a regular lazy Sunday; the Rugby World Cup is approaching and with Heineken involved something is afoot.
Continuing from the campaign launch of 'It's Your Call' and local Irish activation 'The Jonah Machine', Heineken and creative agency Guns or Knives have put their next playful stunt into action. By picking up a pack of Heineken, unsuspecting shoppers trigger a 'Fight or Flight' challenge for a chance to win a VIP trip to the Rugby World Cup 2015.
To take part, shoppers were first asked to take part in a coin toss over the tannoy by none other than rugby legend, Shane Horgan. If they succeeded – they progressed, if they failed – they had to go back to their shopping. However the coin toss was only the beginning; successful customers were then faced with a very unexpected challenge… would they choose Fight or Flight?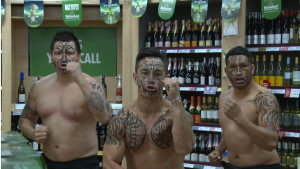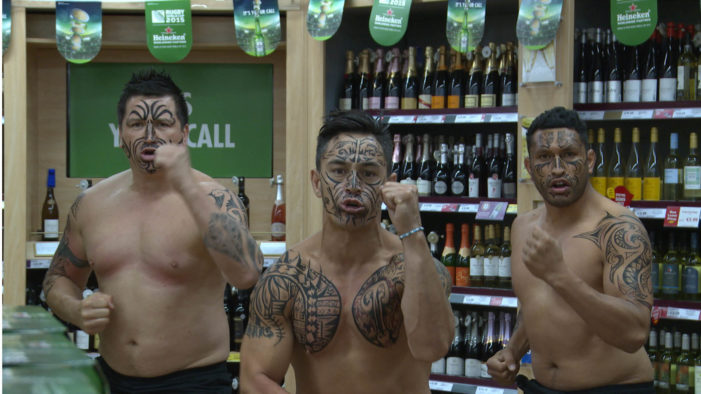 Barry Sweeney, Art Director at Guns or Knives, comments: "When it comes to online content, it's made watchable by either pulling on people's heart strings, or making them laugh. With this idea we hit on something that shoppers were a little shocked by, but also really wanted to take part in. Seeing them grab this challenge by the balls really made it fun to make, and hopefully to watch too!"
Heineken Activations Manager, Michelle Rowley, said: "We're always trying to find new ways of bringing rugby fans closer to the action. The partnership with Tesco allowed us to do that in a venue where they'd least expect it. Both the team at Heineken and the fans had a lot of fun with this one."
This stunt was created for Heineken by Irish creative agency Guns or Knives as part of Heineken's sponsorship of the Rugby World Cup 2015 and launches September 22.