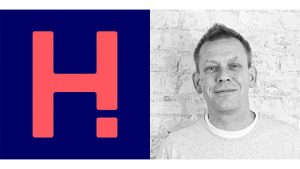 Behavioural communications agency HeyHuman has added more strategic firepower to its team with the appointment of John Frood as executive planning director. 
Frood's remit is to inspire creative bravery across the agency and to ensure it lives and breathes its unique neuromarketing proposition to create more connective content. Frood will work closely with HeyHuman's dedicated neuroscience team, making sure the agency's neuroscience capabilities are used by the creative teams to develop campaigns that truly connect with people.
Frood brings over twenty years of experience to the role. During a ten year tenure at WWAV Rapp Collins he won Sony Europe as a client and helped to launch the first mass market internet service. He worked for over three years as regional planning director (EMEA) at Leo Burnett group, and five years at Iris Worldwide where he helped build a planning driven culture which saw the agency win clients like Dominos and Barclaycard.
More recently, Frood has worked as chief strategy officer at both Mobile5 Media and piE London. In his previous role, Frood was head of strategy at Leagas Delaney.
Neil Davidson, Managing Director at HeyHuman, says "John has a strong track record of delivering stellar work for top level agencies. This experience is backed up with a lot of energy and enthusiasm to do things differently, which was a big thing we were looking for when we came to making this appointment. We've tasked John with ensuring that the agency is maximising its different ways of thinking and working for client, and to specifically make sure that our neuroscience insight is used as a springboard for creativity. With his experience, we know this won't be a problem." 
Frood adds; "HeyHuman is one of the few agencies that's actually responding to the changes in the industry landscape, and trying to approach things differently. I'm particularly excited to work on integrating the agency's neuroscience offering, and to ensure that it's driving great creative work."
Source: HeyHuman