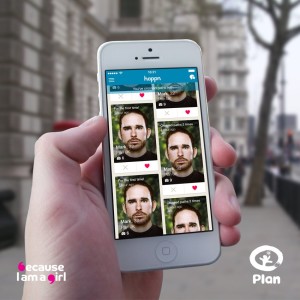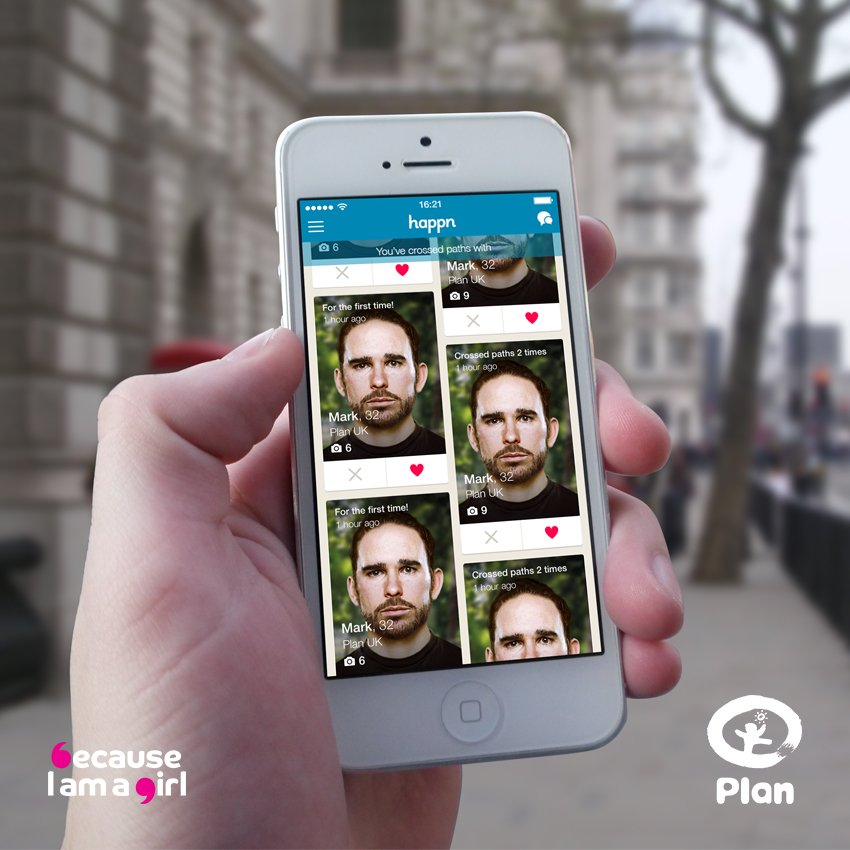 J. Walter Thompson London brought together global children's charity Plan UK and popular dating app Happn to raise awareness of the massive number of girls who are married before their 16th birthday J. Walter Thompson London approached Plan UK with the idea of teaming with Happn and taking over their feed for a day.
Today, instead of seeing lots of other single people to potentially connect with, over 400,000 Happn users in London will be presented with just one dating choice called Mark, repeated throughout their timeline.
When users connect with Plan's stunt profile they will see a message that reads: "When we're free to date whoever we like, it's hard to imagine only having one option. So whether you like Mark or not, he's sticking around."
The stunt aims to shine a light on the fact that while most girls in the UK get to choose if, who and when they marry, millions of girls around the world have that choice taken away from them.
Child marriage currently affects 15 million girls globally every year. Child brides are forced to drop out of school, have children before they are ready and are often subjected to violence and abuse. Plan works tirelessly to stop child marriage through the world's biggest girls' rights campaign, 'Because I am a Girl'.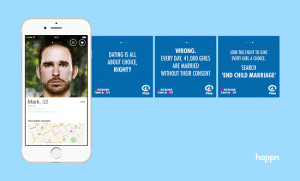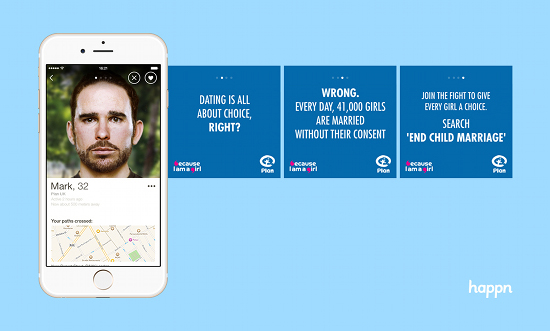 Will Brookwell and Will Helm, creative at J. Walter Thompson London, said: "When we first read about the issue, we were surprised and shocked as it wasn't really something we knew much about, but had a real effect on us. The more we read about the issue the more we wanted to find a way to reach others. We realised that the best way to talk to people about lack of choice would be in the place where they have the most freedom, modern dating apps."
Tanya Barron, CEO of Plan UK, said: "We're delighted to work with Happn on this innovative stunt. We're inviting Happn users to join us in the fight to end child marriage by signing up to the 'Because I am a Girl' campaign. Through collective action, we can bring an end child marriage and empower girls to fulfil their own potential."
Marie Cosnard, Head of Trends at Happn, said: "We're very happy to be supporting Plan UK in a cause that deeply resonates with our values. We're proud to offer our users choice – the choice to rediscover people they've passed in the street or in their favourite coffee shop, the choice to date if they connect with someone, or the choice to say no and meet someone else and we believe everyone should have that right."