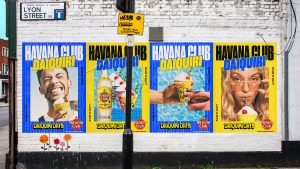 Independent creative agency, Impero will this week unveil a new, multi-market 'Daiquiri Days' campaign for Pernod Ricard's Havana Club three-year-old rum – bringing some summertime swag to the Havana Club brand for the summer of 2019.
The campaign will channel the spirit of Cuban street style, championing Havana Club's new, highly instagrammable frozen daiquiri serve – a "liberation" of the traditional daiquiri for a modern, urban audience.
The drink is served either in a paper cone or ceramic cup, to play on its resemblance to a slushy snow cone and is made even more recognisable through a signature cherry on top. Further collateral include a global-ready OOH poster campaign, slushy machines and everything from jumbo metal straws to flip flops and swimsuits.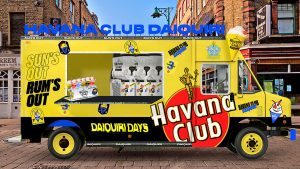 The campaign aims to galvanize the next generation of rum drinkers by tapping into street culture with a bold, confident movement to seize the summer across cities worldwide.
Rolling out internationally, Daiquiri Days will celebrate the 'high-low' lifestyle of today's young urbanites – creating a luxe feel on the streets, whilst bringing a bit of street to the higher end of culture.
The 360-degree campaign will embrace Havana Club's Cuban roots, bringing to life the raw, lo-fi and DIY attitude of Cuban street style and celebrating a drink which can be drunk at home and on the streets.
The campaign follows on from Impero's 2018 work to help re-position the Havana Club brand, which moved the rum away from a perfectly stylised 'drinks strategy' to a more visual and occasion-based 'drinking strategy'.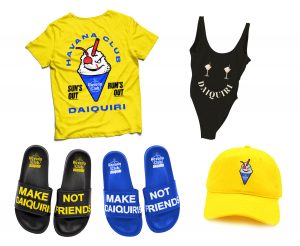 Subsequent executions of this new positioning by the Havana Club team have included a collaboration with Amsterdam-based menswear brand Daily Paper; launching a limited-edition streetwear collection, complete with exclusive competitions for young creatives.
Impero's Daiquiri Days campaign will help Havana Club retailers, bar-tenders and brand managers identify clear daytime drinking occasions, from 'Summer in the City' to 'Weekend Vibes', and signpost them to consumers across on and off-trade touchpoints.
The 'Daiquiri Days' campaign aims to take social media by force, with bright, summertime visuals such as swimming-pool blues, continuous waves of inviting water and popping yellows – complete with glam, kitsch-cool models.
Impero has also created digital assets for Havana Club's social media team to use across all markets – complete with ideas such as how to gamify content with polls and emoji sliders and Insta-friendly 'Rum It' recipes in three taps – as well as creating branded GIFs and stickers for the brand.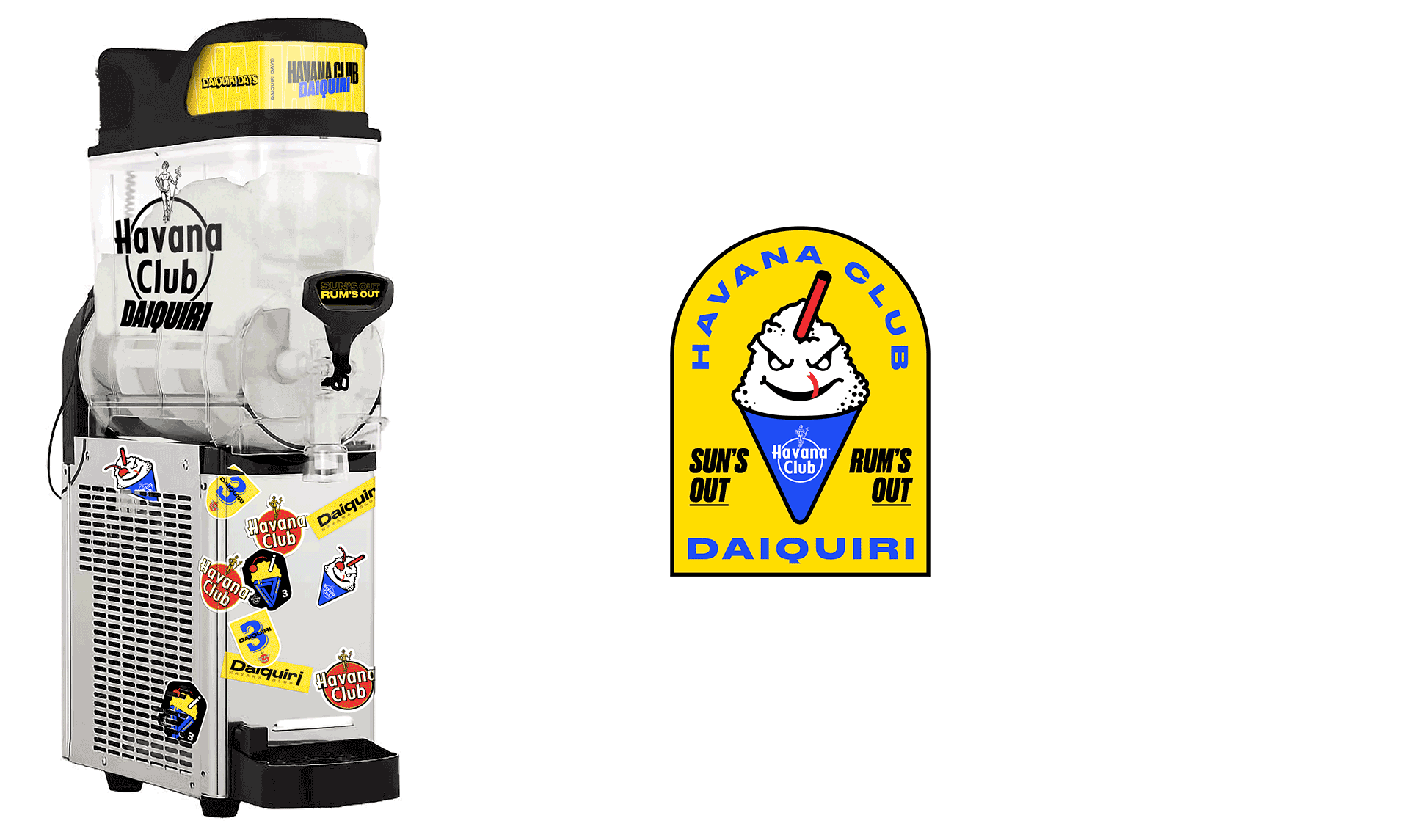 Michael Scantlebury, Founder and Creative Director of Impero, said: "We love the bold confidence of Daiquiri Days – channeling Cuban street cool to tap into the summer mood of audiences across the world. Street chic is about to gain a whole load more attitude thanks to Havana Club Daiquiris – they're just so bad-ass."
Nick Blacknell, International Marketing Director at Havana Club, said: "We are really excited to launch our Daiquiri Days campaign this summer in multiple markets across Europe. With the Impero team, we have created a bold, eyecatching and most importantly fun drinks campaign that we are confident can make the Frozen Daiquiri appealing to a fresh urban audience."
Source: Impero