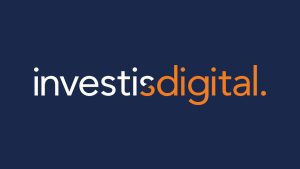 Investis, a leading digital communications company, announced the rebrand of its organization to Investis Digital. The new brand identity and positioning highlights the evolution of the company following its acquisition and successful integration of ZOG Digital.
Founded in 2000, Investis first developed deep expertise in investor relations before expanding its capabilities to include corporate, digital and strategic communications. By layering the world-class performance marketing expertise of ZOG Digital over its cutting-edge technology solutions and traditional strength in communications, the company is now uniquely positioned to meet and exceed the needs of marketers, investor relations practitioners and corporate communicators.
"Communications and marketing are intrinsically linked, so it's critical that ambitious brands work with a company that offers expertise and capabilities in both arenas," said Don Scales, Global Chief Executive Officer of Investis Digital. "We are unlike any other in the marketplace in that we can not only develop content and communications, but also measure, amplify and deliver this content across various channels and platforms. Our new name and branding reflects this enhanced value proposition for clients and better showcases our capabilities as a forward-thinking digital communications company."
Investis Digital developed a proprietary approach to building highly effective digital connections between businesses and key audiences: Connected Content. This differentiated strategy combines effective storytelling and engaging digital experiences with world-class performance marketing and the intelligent technology of its Investis Digital Content Cloud to provide integrated, end-to-end communications for clients.
David Davies, Chief Content Officer at Ascential, said, "Investis Digital is our partner of choice for corporate and marketing communications across all Ascential brands. They help us define and deliver our message to all audience groups, while providing tangible ROI and ongoing analytics and insights."
Scales added, "The strategic evolution of our business is a direct response to the changes in the industry over the last several years. Businesses are competing for limited attention, institutions are viewed with skepticism and companies are expected to adhere to and align with core values and a central purpose. We expertly combine powerful storytelling and frictionless experiences to positively influence the awareness, affinity and action of the people that matter most to companies."
Investis Digital's new brand platform has been rolled out across the newly redesigned global website, and the expanded suite of services is being utilized for businesses across the agency's client roster of 2,000 companies globally, including Ascential, ASOS, Fruit of the Loom, Rolls-Royce, WWE, and Wyndham.
Source: Investis Digital