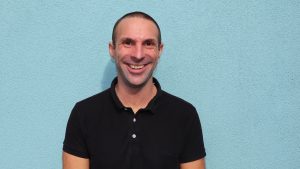 Journey Further has appointed Chris Gorney as Client Strategy Director as the agency continues to strengthen its talent base following a period of growth. In this newly created role, Chris will report to Dan Peden, Strategy Director.
Chris will work across the full breadth of media channels and help clients to maximise their return on investment from their marketing activities. He joins Journey Further from ASDA where he oversaw media planning and performance and led the integration of a number of media effectiveness initiatives.
Chris commented: "One of the biggest challenges advertisers face is understanding the value of and relationship between different channels. Being able to work directly with Journey Further's clients and incredibly experienced team to solve these problems is a challenge I'm relishing. I'm really excited to be able to bring my experience at ASDA to an agency which is as ambitious and dynamic as Journey Further."
Dan said: "We're serious about offering our clients direct access to the very best digital talent, which is why we're thrilled to have Chris on board. He is hugely experienced when it comes to measuring the incrementally of media campaigns and proving ROI. The age of account managers is long gone. Our vision is to build a team of client strategists who can work directly with clients to add value above and beyond the typical agency-client relationship."
This latest appointment comes on the back of impressive growth which has seen the agency add 15 new clients, nearly double its headcount and increase turnover by 131% year on year, as well as launch Journey Further Influence, its new PR & SEO offering.
Source: Journey Further