Today EE announces its latest campaign, Dream Big, featuring Kevin Bacon purchasing the iPhone 14, before living out his dreams of being an astronaut and rock star. The ad, which will launch tonight on ITV during Coronation Street, seeks to show the sky is the limit with the new iPhone 14 on the UK's best network.
The ad begins with Kevin Bacon visiting the EE store to collect his iPhone 14. As Kevin leaves the store, he turns to the camera and begins to imagine the incredible things he can achieve when using Apple's best ever iPhone, on the UK's best network.
The ad brings to life Kevin's dreams; a series of playful vignettes illustrating the endless possibilities when you combine Apple's most advanced smartphone with the UK's best network.
The viewer first sees Kevin as a rock star, playing to a packed crowd at a huge stadium; he stops briefly to take a selfie of himself and the crowd with his iPhone 14. The scene then cuts to Kevin as an astronaut, floating in space with his eyes glued to his iPhone 14 screen as he watches an animated clip.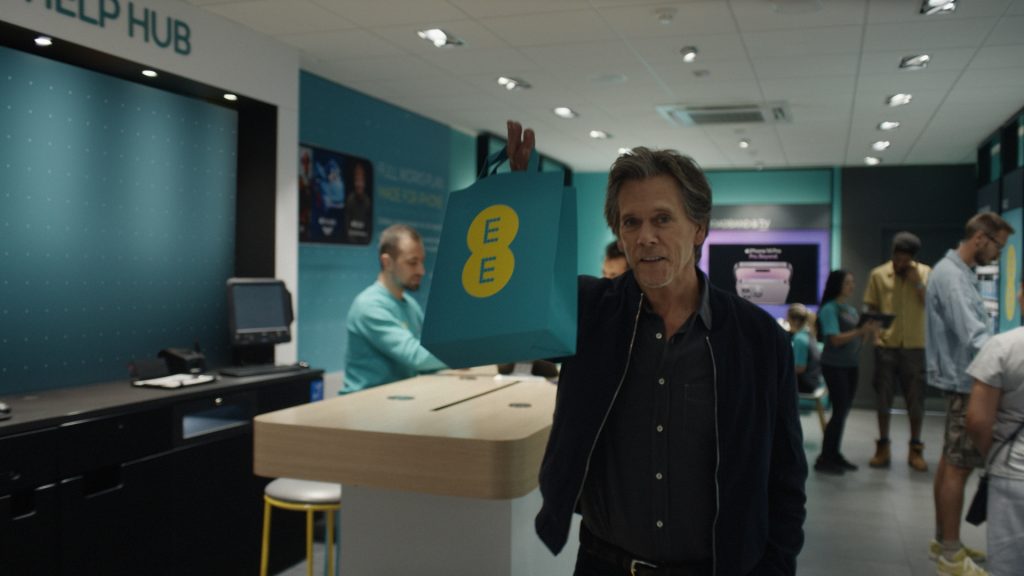 As the sun begins to rise over the corner of his iPhone 14, light glinting on its slickly designed curves, Kevin highlights how beautiful the screen resolution is, ignoring the incredible view below him. Finally, the ad cuts to Kevin standing at a lectern as he makes an impassioned appeal to a crowd of his supporters – "If you're gonna dream, dream big people!".
Pete Jeavons, Marketing Communications Director at EE comments: "We're delighted to offer the iPhone 14 to our customers. As always, Kevin has done a great job of illustrating its features in our latest EE campaign. Every year, Apple's iPhone launch drives huge excitement amongst our customers and this year is set to be no different. We're also proud to exclusively include Apple One as part of our Full Works plan for iPhone so when you combine Apple's best ever iPhone with the UK's best network, things just keep getting better."
Saatchi's Creative Director, William John, said:"For EE's 2022 iPhone campaign we played up Kevin's movie stardom. He's living his dreams with the best iPhone on the best network, and Kevin's dreams are as big as they come. "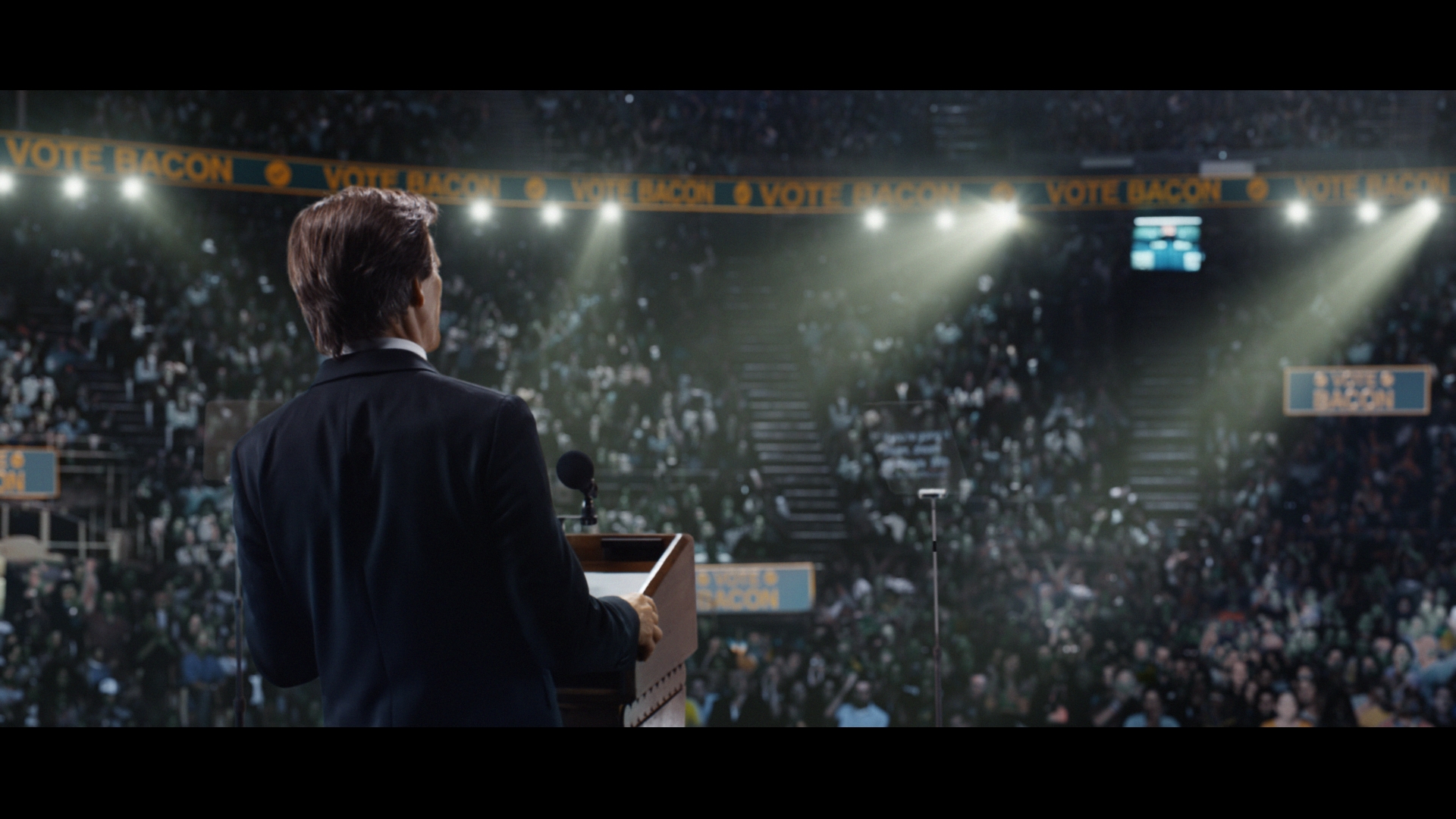 The 30-second TV advert, developed by EE's advertising agency, Saatchi & Saatchi London, with media planning and buying handled by Essence, goes live with a nationwide TV campaign on Thursday 22nd September, during Coronation Street on ITV. The campaign will also run across video on demand (VOD) with placements on Sky Go's House of the Dragon, and in cinema during Black Panther: Wakanda Forever and Harry Style's latest film, Don't Worry Darling. Additionally, the spot will feature during several other broadcast slots, including:
Gogglebox (Channel 4) – Friday 23rd September
The Voice (ITV) – Saturday 24th September
England vs Germany, UEFA Nations League (Channel 4) – Monday 26th September
The Great British Bake Off (Channel 4) – Tuesday 27th September
The iPhone 14 is available from EE now. EE customers can exclusively access Apple One as part of a mobile package with the Full Works plan for iPhone. Apple One is the easiest way to get all of Apple's subscription services in one simple plan, including Apple Music, Apple TV+, Apple Arcade, iCloud+ with 50GB storage, not to mention an inclusive Roam Abroad Pass. For more information, please visit: ee.co.uk
Source: Saatchi & Saatchi London