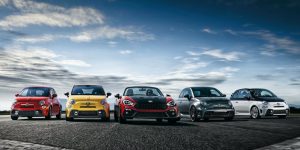 Abarth, the FCA Group-owned car brand, has appointed krow to work on its UK advertising.
The account moves to krow, which handles Fiat's UK creative account.
krow's brief covers Abarth's UK advertising across channels including TV, press, radio and OOH, and the first work from the agency is a radio campaign that is expected to break in early September.
Gerry Southerington, Brand Communications, Fiat & Abarth UK, said: "We're thrilled to be working with krow on our Abarth brand in the UK. Their contribution to our marcomms strategy and cross-channel creative on the Fiat brand over the last 12 years has been exceptional and we look forward to welcoming their thinking and creativity to Abarth."
Vicki Saunders, Managing Partner at krow, said: "Abarth is an iconic brand with a fantastic heritage and a clear market opportunity. We're really looking forward to working with the UK team to develop connected channel strategies and creative that will reach the right people with relevant and engaging content."
Source: krow