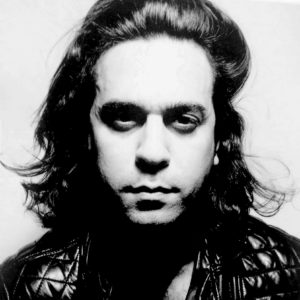 MarComm's Star Parade is a new series where we shine the spotlight on some of the global stars from the Marketing and Communications industry.
To kick things off we couldn't think of a better personality than Naz Nazli. Apart from looking like a runway model, Naz in his 15 plus years in the industry, has been working with the likes of KitKat, Heinz, Kellogg's, HSBC, Women's Aid, etc.
But don't take our word for it! We'll let Naz do the talking for himself…
Q) Give us a brief insight into your career so far? Including your current job!
A) I went from being a spotty little kid working in McDonald's, to being a really spotty kid working on McDonald's at Leo Burnett. It was just off the King's Road back then. I was 'Made in Chelsea' so to speak, but without the overbite and money. I got some nice work out on Heinz and Kellogg's, and was surrounded by a great creative department – who've gone on to do some incredible things. I then went on to Iris, WCRS and J. Walter Thompson, working on accounts like HSBC, Berocca, Warburton's and Women's Aid. I managed to pick up some awards on the way, and about three stone. Now, I'm looking for a new agency to call home. Hopefully, with a gym nearby!
Q) What according to you is the strongest tool in your skill set?
A) I'm good at being stupid and I have a short attention span. Somehow that combination helps me keep things simple, and entertaining.
Q) What is your favourite piece of work that you have created?
A) Ooof… Not sure… I've got a lot of love for my little Berocca chameleon. Roccy. He body-pops to Punjabi MC. What's not to love about that?
Q) What is your favourite piece of work you wish you had done?
A) Dos Equis – The Most Interesting Man In The World. I've always loved that campaign. It ran for years, but has shifted a little now. One of my favourite voice-over lines is "Sharks have a week about him". Tickles all my right bits.
Q) Who (if anyone) has been the greatest influence in your career?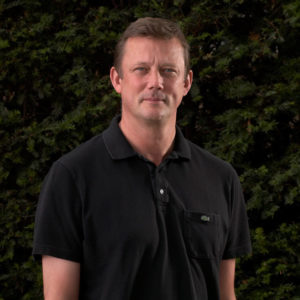 A) Most of the people I've worked with. I'm spongy like that. Russell 'Yeah but No' Ramsey in particular has had some irreversible effects. He's great at stripping back the nonsense. Taught me to get in on time too. Mike McKenna and Greg Martin also. Great guys, who took me under their giant wings in the early days.
Q) What would you change about the industry, if you could?
A) I'd love to get rid of the influence of research. Personally, I don't think it holds the answers, or offers many guarantees. Shrinks an already shrinking budget too.
Q) Tell us something that people wouldn't necessarily know about you?
A) Big James Bond fan. I've met Roger Moore and Pierce Brosnan. In fact, I worked with him (Pierce) on a campaign. That was a lot of fun. He got me in a headlock at one point. Affectionately, I think!
Q) Where would you ideally like to be in your career in the next 5-years?
A) Helping to run a department, where people make fun work they're proud of, near a beach, and a gym.