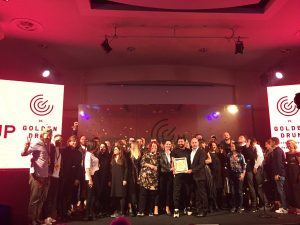 McCann Worldgroup was recognised as "Network of the Year" at the Golden Drum Festival, for the fifth time in six years and third year in a row. This continues the unprecedented track record started last year when, for the first time in the festival's history, a network received this accolade this number of times, previously awarded in 2013, 2014 and 2016.
In addition, in 2018, the Agency of the Year title went to McCann Worldgroup Romania winning the distinction for the fifth time with 4 different winning campaigns – the only agency to hold this record to date. The agency previously won the accolade in 2006, 2007, 2011 and 2015.
The "Network of the Year" honour is the most important award of the festival, given to the agency with the most cumulative winning points for its entries. This year McCann Worldgroup won 2 Grand Prix, 9 Golden Drums, 10 Silver Drums, with a total of 18 shortlists. The network's 2018 contributing agencies came from 8 countries in the CEE region and beyond, including The Czech Republic, Israel, Italy, Poland, Romania, Serbia, Spain and Ukraine, for work for a range of leading local and global brands including ALDI, The Coca-Cola Company, Mastercard, Vodafone and IKEA.
"It's not about one campaign, one year or one award. This amazing recognition of consistency is the result of a creative culture built on ambition, talent and hard work. A creative culture that we share with our brave clients and that allows us to push our limits year after year. It's hard work, but I'm proud to do it with such amazing people by my side," said Catalin Dobre, Regional Creative Director, McCann CEE.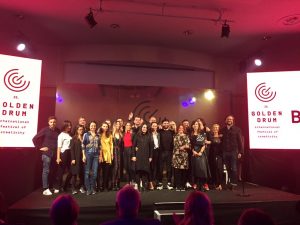 "Winning is always good but to win consistently year after year is testament to our regional strength and creative capability. To win with work that spans our Global, Regional and Local clients is something we should all be very proud of," said John Wright, Regional Officer, McCann CEE.
"This is a remarkable milestone. We set not just one, but two records – at both a regional and local level, showing the consistency of our focus and approach. Following on the heels of recently being named # 1 Effie Network in Europe (2018) for the third year running this is another fantastic testament to our region. The dedication of our teams from across these 8 markets really demonstrates the power that it takes to be a winning network," added Pablo Walker, President, McCann Worldgroup, Europe.
Source: McCann Worldgroup