Following the launch of MyMcDonald's Rewards, one of the UK's largest rewards programmes, McDonald's and its agency partners have launched a multi-channel campaign, 'More Rewarding McDonald's Moments'.
The campaign celebrates the arrival of the MyMcDonald's Rewards, a loyalty programme that earns you one point for every penny you spend at McDonald's, making every single McDonald's moment more rewarding.
Leading the campaign is a film, created by Leo Burnett, that tells the emotive story of a trucker, out on the road wanting to be back home with his partner. He stops off at various McDonald's on his journey, collecting points with each purchase. Finally, we see him back at home, having collected enough points for a McChicken Sandwich, which he gives to his partner as they share a nice moment of reconnection. To give the film a unique, cinematic look with richer colours and a natural grain, it was printed on to 35mm Kodak film.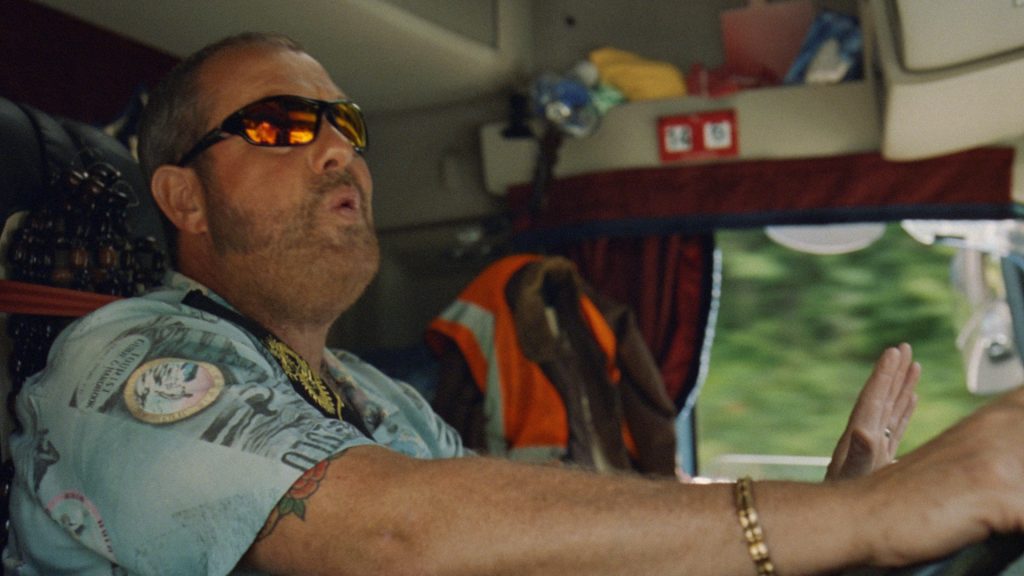 Throughout the film, which you can watch on YouTube, our hero character's inner emotions and thoughts of missing home are played out for all to see as he sings the soulful track "Coming Home' by Leon Bridges.
The ad will run from 1st August and the film will be supported by social, influencer, radio and OOH content. Each will promote the arrival of MyMcDonald's Rewards, with educational snippets showing exactly how users are able to engage with the programme while outlining rewards up for grabs.
To bring 'More Rewarding McDonald's Moments' to life in a personalised way and encourage customers to sign up to the new loyalty scheme, McDonald's implemented a CRM campaign, led by Armadillo. All communications were behaviour-based and explained the loyalty scheme clearly, guiding customers on how to start earning rewards. Millions of customers were reached over email and push messages.
To support the 'More Rewarding McDonald's Moments' campaign through PR and social, Ready10 and Oliver helped McDonald's team up with TV presenter Rylan to create and lead a 'Rewards Squad' featuring a star-studded cast of celebrities who embarked on a tour of the UK and brought a series of surprising moments to customers across the nation.
The tour kicked off in Manchester with an exclusive gig by superstar grime artist Aitch and continued across the country with stars including Yung Filly, LadBaby and Vicky Pattison turning up in a McFlurry ice cream van to surprise people with frozen treats and hand out limited-edition merch to thousands of people. Five million MyMcDonald's Rewards points were also given away throughout the tour, including two million for customers and crew and three million to McDonald's charity partners.
To support the launch of MyMcDonald's Rewards through paid media, OMD UK is deploying a series of fame-driving tactics to excite audiences and encourage app downloads. A highlight of the plan has been the development of a bespoke online roadblock, which has seen OMD UK partner with all major UK Digital and Social partners and is expected to reach a whopping 70% of UK users on day one. The launch also marks the brand's first paid campaign with TikTok, featuring exclusive content from our 'Rewards Squad' talent.
'More Rewarding McDonald's Moments' continues in-store with one of McDonald's largest ever merchandising kits, produced by Linney, ensuring that customers are not only aware but also know how to use the app-based scheme with insight tested messaging tailored to each touchpoint in the user journey.
Kat Howcroft, Head of Marketing at McDonald's UK and Ireland said: "We are delighted to be bringing MyMcDonald's Rewards to the UK, giving the nation even greater value and more of those rewarding moments that fans of the brand love so much. This campaign epitomises the importance of those little lifts and I cannot wait to see what everyone thinks of it."
Source: McDonald's