In a beautiful display of step-by-step precision, Honda's latest TV ad for its new HR-V focuses on walking—not driving.
The new 60-second spot, "Stepping," created by mcgarrybowen London for Honda Europe, stars 60 precision walkers—think marching band without instruments—toppling out of the small SUV, onto the floor of London's Wembley Arena and into a detailed routine around the vehicle.
Paul Jordan, executive creative director at mcgarrybowen—whose Honda spots are often highly designed mind-benders—said the HR-V is aimed at a slightly younger demographic. The idea here was to artistically reflect the concept of "warm engineering"—engineering focused on humanity more than mere mechanics.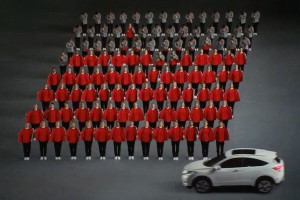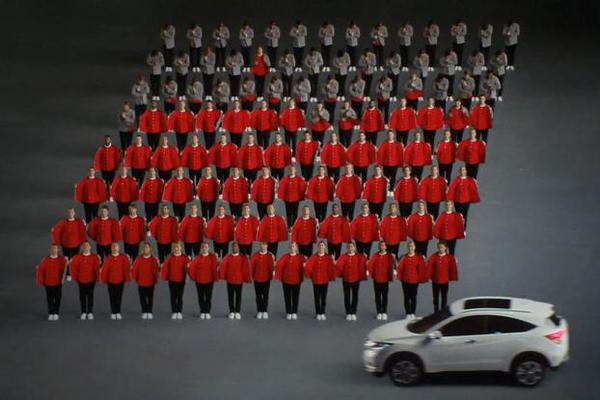 "Our idea was to have lots of people walking around in a very beautifully choreographed way with real precision, and then to have that kind of choreography of the people in the car was our dramatization of this car being able to fit perfectly into people's lives," Jordan said.
Jordan said the team practiced for six weeks, but that Japanese precision walkers—a team art popular in Asia—can sometimes spend a year preparing for a performance. Several short humorous spots featuring the precisions walkers will be released in the next few days.
"We wanted to kind of convey the sense of how, when things are perfectly designed, how they can make you feel," he said. "And so this entertaining spot was an articulation for that feeling for us, of things fitting together beautifully."