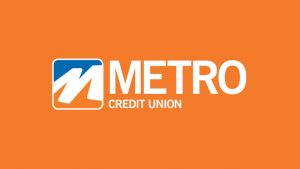 Metro Credit Union, one of the largest state chartered credit unions in Massachusetts, announced that it has named Mechanica, a strategic and creative agency based in Newburyport, Massachusetts, as its agency of record.
Mechanica will be tasked with all communications efforts for the brand, including creative, planning and engagement strategies to broaden and differentiate Metro Credit Union's momentum and growth.
The agency was selected based on their experience with—and understanding of—the banking member lifecycle and their unique strategic thought process. The agency's proven track record of utilising data and analytics to create differentiating and strategically-grounded creative within a range of channels lends itself well to Metro's current goals, which include targeting new and established audiences under a consistent and polished brand.
"This is a very exciting time for Metro as we expand our efforts to drive sales of multiple products within multiple lines of business. We are committed to delivering unparalleled service to our members and pride ourselves on bringing that same level of quality to our communications. We are thrilled to collaborate with Mechanica as our agency of record and look forward to seeing the significant impact we will make through this partnership," says Robert Cashman, CEO of Metro Credit Union.
Metro Credit Union, founded in 1926, is the largest state chartered credit union in Massachusetts with almost $1.8 billion in assets and a member base of over 200,000 people in Massachusetts and New Hampshire. As their client base continues to grow, the company will continue to evolve their brand to better meet the needs of members.
"We look forward to partnering with Metro Credit Union to expand its presence and reach new heights in the New England area through strengthening its brand and relationship with its members," said Ted Nelson, CEO of Mechanica. "We especially love Metro's unique devotion to 'people helping people,' and collaborating with a Massachusetts-based company makes this partnership all the more exciting for us."
Metro Credit Union joins Mechanica's diverse portfolio of clients, including iZotope, AllWays Health Partners, Forcepoint, and High Liner Foods, and will add to the agency's experience in the financial services category.
Mechanica's first work for Metro Credit Union will launch in the second quarter of 2019.
Source: Mechanica