Most people underestimate the power of a hug. A hug has the ability to affect us all, and facts attest to their incredible power on how it can make us feel warm and special. Renowned family therapist Virginia Satir famously stated, "We need 4 hugs a day for survival. We need 8 hugs a day for maintenance. We need 12 hugs a day for growth."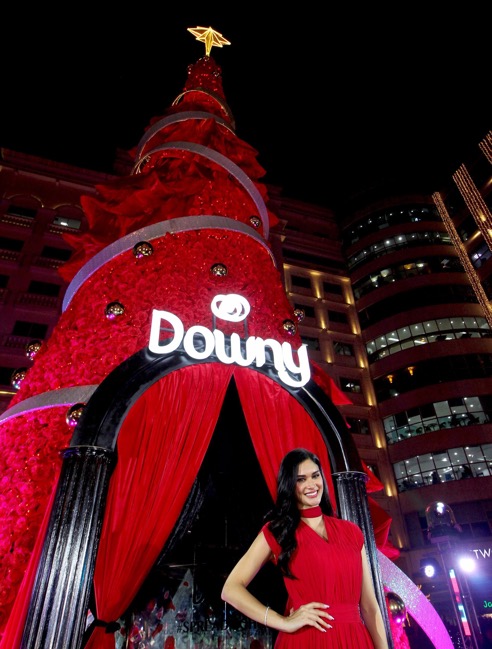 Downy, the leading global fabric softener in the Philippines, recently launched its latest #Spread100Hugs campaign to show the undeniable power of hugs. To showcase how one can make it more meaningful with Downy Parfum Collection, the Procter & Gamble-owned brand released a video diary that showcased a variety of heart-warming stories of appreciation, reconciliation and reunion.
It featured Pia Wurtzbach in a hugging tour around the Metro, showing her affection and appreciation to friends who have stood by her throughout the years, including her glam team, former classmates, fans, and her mentor, Tito Nad Bronce. Of course, her last hug, a special and meaningful embrace for her boyfriend, Marlon Stockinger.
The video also showcased real and inspiring stories of Filipinos — Diane, a deaf and mute mother of two, and breadwinner to the family, who showed how a hug can be able to say how much you care and love a person even without uttering a word; Dhorie, an OFW who needs to leave her children this coming December once again, showed how she can hug as long as she can (even up to 45 seconds or more), even during the times you need to say goodbye; Kenjie and JJ, and Catherine and Robi, who are same sex couples who never feared showing their affection to the public, and how a hug can show that they can power through any obstacle together; and, Fernanda Baky, a retired teacher, and David Baky, Head of Security for the US World Relief Corporation, about to celebrate their 51st anniversary, showed how a hug can truly be long-lasting.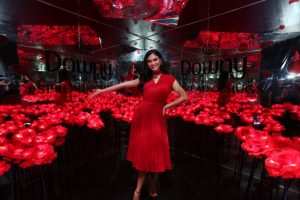 To further show Filipinos how hugs can bring about a spirit of positivity and make people happier, the brand gave the nation an early Christmas present with the country's first ever, 50 feet, hug-activated, Downy Scented Christmas Tree, in Eastwood Mall's Open Park, one of the Philippines' well-known shopping and leisure malls.
Decked with red LED lights, the sea of red roses inside the 50 feet Scented Christmas Tree lights up when people inside hug each other inside the perfume-scented chamber. The main inspiration of this Christmas tree takes from the luxurious fragrance of Downy.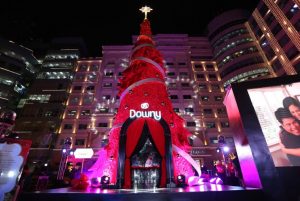 It takes essence from the smell of an endless field of flowers, to which is exactly what this tree is made of and something we recreated in a mirror room that's right in the heart of this beautiful structure, and the opulent feel of velvet, a fabric which embodies softness, both wonderful elements to inspire a loving, hugging emotion. All of these elements made Downy's Scented Christmas Tree one of the most Instagram-able Christmas Trees in the Philippines, and maybe even the universe!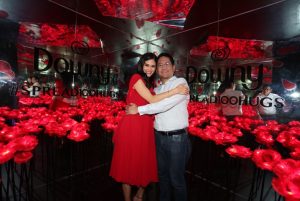 The Downy Parfum Collection is a premium fabric enhancer line that offers softness and long lasting scent from wash to wear. Each variant contains a carefully curated formula that enhances the scent and longevity of the fragrances.
"What can be a more powerful way to express your affection and love to others than with a warm, meaningful hug? Through Downy's #Spread100Hugs campaign, we want to let people realise that hugs are a wonderful way to connect with the people that truly matter to them. And with Downy Parfum Collection's long-lasting scent, every hug will smell fresh, from the first until the very last hug," said Louie Morante, Regional Brand Communications for Fabric Care P&G Asia Pacific.
Get into the spirit of hugging starting not just this Christmas, but every day, with the Downy Parfum Collection.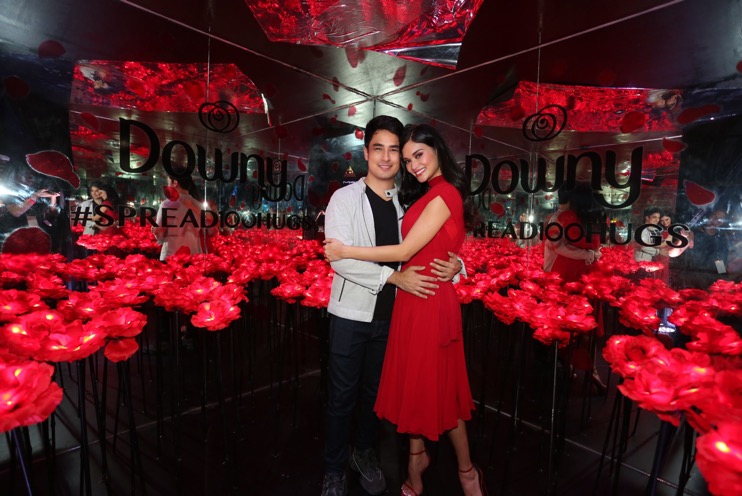 Source: Procter & Gamble