Independent Scottish law firm Morton Fraser has launched a new advertising campaign that continues to break with convention and rewrite the rulebook for legal brand building.
Developed by creative agency Whitespace, this latest instalment of Morton Fraser's 'Welcome to Clarity' campaign aims to bring to life Morton Fraser's commitment to clear fees, advice and language.
The campaign features a video that takes a simple transaction, buying a coffee, and makes it overwhelmingly confusing. The fly-on-the-wall stunt took place in Glasgow and uses humour to draw comparisons between buying a cup of coffee and buying legal advice.
From a raft of add-ons to quirky coffee types and coffee in bags to bizarre costings, customers are left bemused as they try and fail to order coffee at a pop-up van staffed by actors. The complicated orders are replete with hidden fees, underlining that any transaction, regardless of scale, must be made with clarity. The video can be viewed on Morton Fraser's social media channels and website.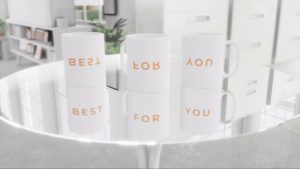 Neil D. Walker, Creative Director at Whitespace, said: "This film breaks all the rules in traditional legal brand building. It is very different to anything else in the professional services category. We wanted to make people stop and think about the importance of receiving good, clear legal advice that's been costed and quoted with transparency. By making even the simplest things in life confusing to obtain, we could really highlight how frustrating it would be if you were getting something that's extremely important such as legal advice. This inspired the cornerstone of the campaign: a film that surreptitiously captures people's reaction when they attempt to order a simple coffee but are left baffled by jargon, too many options and a surprisingly tall bill that would make your eyes water."
The Morton Fraser campaign is fully integrated with a sweep of content including TV advertising on Sky and Teads, outdoor adverts, social media content that draws on the coffee theme and digital advertising. PR firm Grayling has supported the campaign with creation of additional earned and owned content.
Tania Hemming, Marketing and Business Development Director at Morton Fraser, said: "Our flagship marketing campaign plays a vital role in setting us apart in an industry that is known for its traditions. The campaign is designed to do things differently to step away from traditional tactics into a creative space that is fun and engaging whilst sharing the emphasis we place on transparency on costs and clear legal advice."
The campaign is backed by a study into the relationship between SMEs and legal advisors in Scotland, which has revealed that over four fifths (82%) of Scottish SMEs do not always get crystal clear communication from law firms on their costs, advice or language.
Source: Whitespace