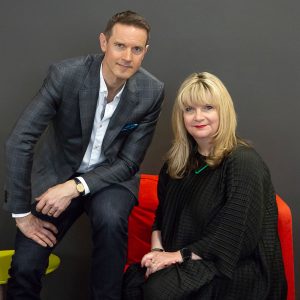 MRM//McCann, a leading global customer relationship agency, announced that it has named Chris Pearce as the Chief Executive Officer (CEO) of the London office.
"Chris is someone I've admired for a long, long time," said Nicky Bullard, Chairwoman and Chief Creative Officer, MRM//McCann London. "His amazing ability and phenomenal energy makehim a fantastic addition to the stellar MRM//McCann team here in London, helping to power the agency forward to the next level."
Pearce comes to MRM//McCann from TMW Unlimited, where he rose to CEO after holding various executive roles since joining the company in 2007. Prior to joining TMW Unlimited, Pearce launched and grew two successful marketing communication businesses, HHP&B Ltd. and Blowfish Advertising Ltd.
Under his leadership, TMW Unlimited experienced tremendous business and creative growth; the agency won, or was named runner-up, of Campaign's "Customer Engagement Agency of the Year" for the past three years.
In 2018, TMW was also "Digital Agency of the Year" at the Digital Impact Awards, and Pearce was the people's choice for "Influencer of the Year" at the Creativepool Awards.
He has helped create best-in-class digital customer experiences for clients including Shell UK, Vodafone, HSBC, Virgin Trains West Coast, Sony Mobile, Nissan, and many, many more. In addition, Pearce is a DMA Customer Engagement Council Member, a frequent awards judge and keynote speaker.
Pearce said, "When the opportunity came to join the irrepressible Nicky Bullard and her brilliant team at MRM//McCann, it was just too good to resist. I'm looking forward to working closely with Nicky to help drive the agency to even greater heights, grow strong brands and make as much of a dent in the London universe as possible."
This move comes at a time of incredible growth and creative success for MRM//McCann London. In 2018, they won the Grand Prix at The Drum B2B Awards and the UK DMA Awards, as well as the Grand LIA at the London International Awards, among many other accolades.
Most recently, the agency debuted at number four in the B2B UK Agencies Benchmarking Report 2019 by B2B Marketing, one of the UK's premier marketing publications, and was shortlisted for Campaign U.K.'s Customer Engagement Agency of the Year.
Pearce is joining the team as Oliver Foot announced that he will be stepping down as CEO. "Olly has a ton of talent in many different areas and some amazing opportunities in the new marketing landscape right now have proved irresistible to him," said Bullard. "We wish him the very, very best."
Source: MRM//McCann