[KGVID width="600″ height="338″]https://marcommnews.com/wp-content/uploads/2016/01/HEALTH_40_CUT_12_12-16_18h33-720p_HD_MPEG_4.mp4[/KGVID]
Marks & Spencer has launched its first campaign of the new year, this time focusing on its healthy food range, including exciting new food trends like spiralised vegetables, cauliflower rice, unusual grains and vibrant juices.
The 'Adventures in Wonderfood' campaign, created by RKCR/Y&R, puts a vibrant, energetic spin on healthy eating, showing fresh fruit and vegetables getting sliced, diced and blitzed into juices and soups, as well as delicious wraps and meals.
The TV ad, created by RKCR/Y&R, is the latest instalment in the brand's award-winning 'Adventures in Food' campaign.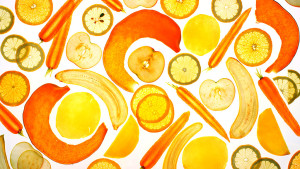 The campaign will launch UK-wide on Sunday, January 3rd, and will air for two weeks. The 30-second film will run on TV, with a 40-second version on VOD.
Pip Bishop, creative director at RKCR/Y&R, said "M&S has created healthy food like we've never seen before… incorporating all the latest new wave food thinking. By using vibrant food arrangements, startling filmic techniques and surprising combinations, our film will show the viewer that healthy eating can be a true adventure."
Zoe Hayward, the head of brand and marketing at Marks & Spencer, said: "At M&S we believe healthy eating should be a pleasure and 'Adventures in Wonderfood' inspires customers' with a wide variety of delicious and on trend ways to eat healthily at M&S."