A new campaign backed by a coalition of global organisations and celebrities, is calling upon leaders to prioritise the fight against malaria, or risk undoing decades of unprecedented progress. The Beckham-backed campaign, Malaria Must Die, So Millions Can Live, launches with a film made by Ridley Scott Associates (RSA), showing David inside a glass box increasingly engulfed by a giant swarm of mosquitoes.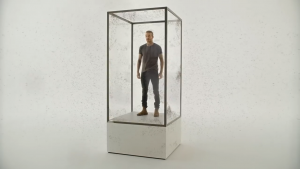 Based on a creative by R/GA London and Director Baillie Walsh, while David is protected behind a layer of glass, the growing sound of the insects is a symbol of the looming threat of malaria. He has supported the malaria fight for over 15 years through his role as a UNICEF Goodwill Ambassador and Malaria No More UK Leadership Council member.
Despite significant strides in the fight against malaria which has saved 7 million lives since 2000, the latest World Malaria Report from the World Health Organisation (WHO) shows progress has now stalled. Malaria tragically claims 445,000 lives a year and over half of these deaths occur in Commonwealth countries. Each death is needless as malaria is totally preventable and costs less than a cup of tea to treat. The new campaign highlights the need for a renewed global effort to regain momentum to conquer this preventable killer disease.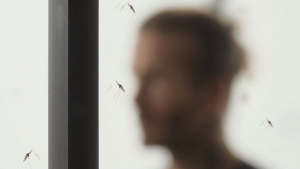 The campaign is supported by XIX Entertainment founder Simon Fuller, Beckham's long-time business partner and global malaria campaigner. Fuller is a Founding Partner of Malaria No More UK and has led the fight to end the disease as a result of his childhood experiences growing up in Ghana.
The film launches ahead of the Commonwealth Heads of Government Meeting (CHOGM) in London,
April 2018 and calls for leaders to put malaria firmly on the agenda and agree to bold political action to end malaria for good.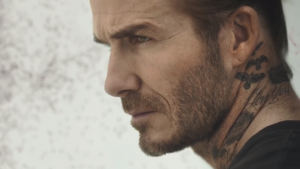 David Beckham, a founding member Malaria No More UK Leadership Council and Goodwill Ambassador for UNICEF said: "I've supported the malaria fight for over 15 years and it's been exciting to see the progress made to save lives, including millions of young children. As the mosquito film shows, these insects are annoying in places likes the UK but in many parts of the world, a mosquito bite is terrifying and deadly, leading to malaria and the loss of a child's life every two minutes. This is totally unacceptable, especially when we know how to prevent and cure it.  That's why I'm standing with the millions who live with this threat every day. I urge Commonwealth leaders to be ready to take bold action when they meet in London in April and to unite to stop this disease in its tracks."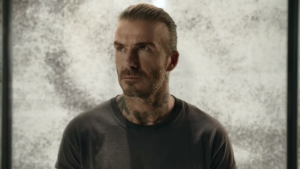 James Whiting, Executive Director of Malaria No More UK (the NGO who is convening the campaign on behalf of the global malaria community) said: "Malaria is the world's oldest known disease and history's deadliest killer. Efforts to fight the disease have delivered unprecedented progress in recent years. But worryingly progress has stalled and we risk undoing decades of work. Which is why we are calling on Commonwealth leaders to reinforce their support to ending malaria at this, the most crucial of junctures – especially with the knockout blow in sight."
The Malaria Must Die – So Millions Can Live campaign is being supported by a range of agencies on a pro and low bono basis:
Leading advertising network Dentsu Aegis Network is supporting the campaign as part of its commitment to Common Ground, the alliance between the United Nations and the advertising industry to reach the Global Goals. Dentsu Aegis's digital and media expertise will help the campaign reach 100 million people over the next year to build the public case for bold action needed to end malaria.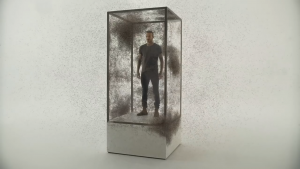 Jerry Buhlmann, CEO of Dentsu Aegis Network, said: "Together with the United Nations, we believe health and wellbeing are essential for sustainable development.  Thanks to unprecedented progress in the last 15 years, we are now within reach of ending malaria for good. We're determined to work with the global malaria community to make it happen and are proud to be supporting this new cut-through campaign."
R/GA, the digital agency leader for over 40 years, is supporting the campaign and delivering a global creative campaign, accompanied by an integrated communications and advocacy roadmap of activity that will roll-out over the next three years.
James Temple, R/GA EVP Chief Creative Officer, EMEA said: "Malaria is the world's oldest and deadliest disease. R/GA has always enjoyed taking on big challenges and none come bigger than this. And we hope our first piece of work for the cause gives true impetus to the journey towards uniting the world to end this dreadful disease once and for all."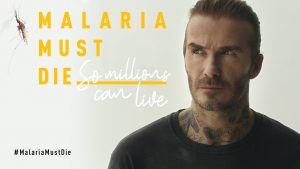 RSA Films produced the film with Director Baillie Walsh, with offline edit by Final Cut, post production by Absolute Post and music and sound design by Machine.
Kai Lu Hsiung Managing Director of RSA said; "This important film was rather challenging to make. We've never cast 10 000 mosquitoes in a film but they didn't disappoint. David was brilliant and much credit is owed to Absolute Post for their dedication to authentically multiplying mozzies in what I consider a post-production feat. We are thrilled to have been part of such a special project for the global malaria campaign." Baillie Walsh, director said; "It was an absolute pleasure to work with David, and for such a good cause. I'd like to thank everyone who generously put their time, effort, and talent into the project. We hope it goes someway to helping end malaria for good."
Communications marketing company Edelman is overseeing attempts to encourage policymakers to commit to taking action against malaria, while inspiring greater consumer awareness through the global media roll-out of the Beckham film. This campaign is part of Edelman's global citizenship programme.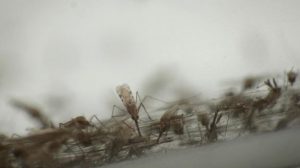 Edelman Senior Director James Morris says: "We are delighted to be able to support Malaria No More UK as they rally the global malaria community's efforts to demand action from Commonwealth leaders. The Commonwealth Heads of Government Meeting should be a key moment in the course of the fight against malaria. This campaign can inspire Commonwealth leaders and people all over the world to sit up, take notice and take action."
Kate Wills, Director of Communications and Partnerships, Malaria No More UK says: "I am delighted by the support we have received from our partners both across the malaria community and within the communications industry. It's their resounding commitment to combat one of our planet's most deadly diseases that has seen them come together as one and inspire people all over the world to sit up, take notice and take action at this historic moment."
Source: R/GA