BETC Paris and Peugeot have joined forces with 9x World Rally Champion and Peugeot driver Sebastian Loeb in a comical campaign that proves that even pro drivers need a hand with the tough challenges of city driving.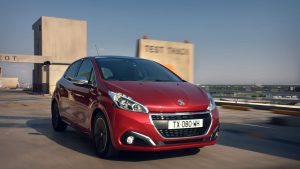 In a self-aware parody of classic car advertising, the commercial sees a cocky Loeb refuse to show off the 208's features, driving the voice-over to the brink of madness. In the end, however, Loeb's arrogance is his own undoing, as his unwillingness to use the features results in a mistake, leaving the voice over triumphant.
The spot smartly alludes to four of the 208's specific city technologies – Active City Brake, Reversing Camera, Cruise Control, and Park Assist – without showing off any of them, and this twist was one of the keys to landing award-winning director Gary Freedman.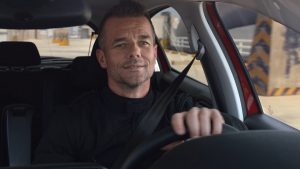 Represented in France by production company LA/PAC, Freedman, whose latest super bowl ad for Michelob features Chris Pratt, is no stranger to working with celebrity talent.
To make the face-off between the VO and Loeb compelling, he flew professional VO talent and stand-up comedian Lewis MacLeod to the set, to create a real sense of playful antagonism between the two actors.
Source: BETC Paris