Today, Currys, the UK's leading tech retailer, introduced a new customer-focused brand platform with a series of ads that demonstrate colleagues' expert knowledge and the lengths they will go to when there's a tech question to answer.
The first three ads in the "No questions unanswered" campaign, created in partnership with AMV BBDO and Spark Foundry, are focused on laptops, coinciding with the back-to-school and university season.
From taking a trip to the famous El Capitan in Yosemite to test out remote working capabilities, to heading to Paris to teach an art class, nothing is too much trouble: Currys' tech experts will always go the extra mile to answer customer questions.
As a first for the brand, virtual production was used to transport colleagues to a location in France to teach an art class, up a mountain in the United States for some remote working and into the kitchen to set up a side hustle, Curries by Currys. Travelling virtual miles, from sign off to shoot, the work was produced in three weeks.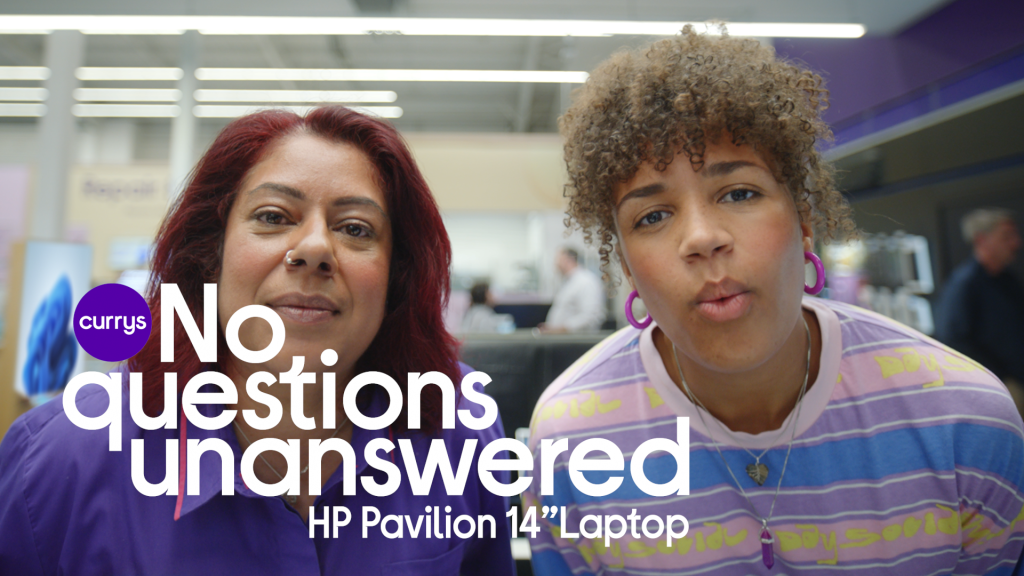 Corin Mills, Head of Brand, Comms & Planning at Currys, said: "When it comes to tech, consumers have all sorts of queries, and whether they are big or small, unexpected or frequently asked, no question is a stupid question for Currys colleagues.

Our colleagues are true tech experts, and we wanted to find an engaging new creative platform, using a modern filming approach that would help us celebrate this, while also showcasing the latest technology in the industry."
AMV BBDO Creative Directors Jeremy Tribe and David Westland said, "Currys colleagues are tech experts and the new creative campaign which leaves 'No questions unanswered' demonstrates this. We wanted to have fun with the idea of how far they'd go to help answer a customer's tech question, whether that means testing multi-tasking from a busy kitchen or remote working from a mountain."
Rebecca Dorfman, Managing Partner at Spark Foundry said,"Back to school is Currys' peak laptop sales period of the year, but faced with a highly price-motivated audience, we had to change tack. As such, we're bringing Currys back to Cinema for the first time in a decade targeting the students in need of laptops and the parent's who'll be footing the bill. Pairing this with TV, Social, and innovative location-based Digital to drive maximum impact across multiple touchpoints."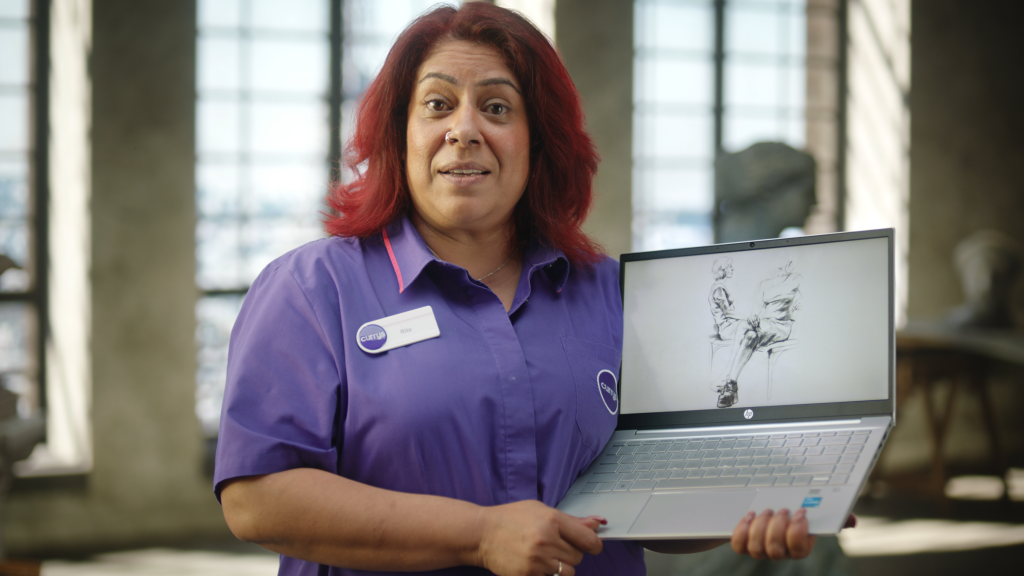 Source: AMV BBDO