Philippine Airlines (PAL) launches its first print campaign in the UK since 2013 this week and a new London radio campaign next week as part of a new global brand equity campaign 'Experience the Heart of the Filipino,' which introduces travellers to the airline's enhanced product and services.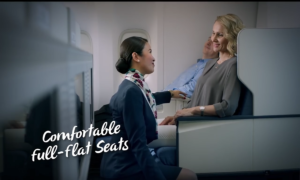 Timed ahead of the resumption of daily flights from Heathrow to Manila on 6 December on the new B777-300ER aircraft, the campaign comes in the midst of the airline's journey to become the Philippines' only five star full-service legacy carrier, competing with the world's largest carriers.
The campaign aims to build awareness amongst non-Filipino flyers that PAL is an airline representing the best of Filipino culture: hospitality, warmth and total care. The in-flight travel experience provides a host of comforts for long haul passengers including wide seat pitches, innovative cabin configurations, gourmet food, myPAL wifi, in-flight entertainment and PAL Boutique.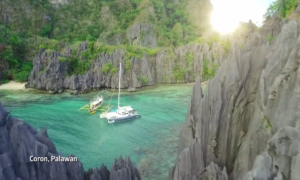 Working alongside the Philippines Department of Tourism and the Tourism Promotions Board, 'Experience the Heart of the Filipino' aims to inspire travellers with the natural attractions of the Philippines – accessed via the airline's domestic routes – as well as highlighting the airline's inter-connectivity across Asia, Australia, New Zealand and beyond.
Whilst providing a premium on-board experience, Philippine Airlines' extensive network offers competitive flight deals from London to the Far East with a lead-in price for a return to Manila starting at £575 including taxes, while a return to Kuala Lumpur is just £459.
Promotional fares for cities in Australia, including Darwin, Sydney, Melbourne and Brisbane start at £672 and for Auckland it's an incredible £640. Chinese destinations including Beijing, Shanghai and Chengdu start at £473 and Hong Kong from £477.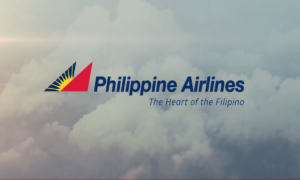 The campaign, which kicked off with a video on PAL's Youtube page, will have a digital run via Facebook and Youtube, and select out-of-home media channels in the US, London, Canada via Vancouver and Toronto and Australia via Melbourne, Sydney and Brisbane.
In the UK a print media campaign will run in The Metro, Sunday Times, Daily Telegraph and City AM; a four week radio campaign from 31 October will air across Magic London and Magic Soul and a London taxi campaign will run from December.
PAL Marketing Vice President Ria C. Domingo said: "This new campaign is specifically designed to introduce PAL to the mainstream foreign market in a way that adds real value to their travel. We want to underscore and celebrate that which sets Philippine Airlines apart from other airlines – "The Filipino Touch", or what we call Buong-Pusong Alaga (heartfelt service) – a unique brand of hospitality that's proactive and selfless, and a disposition and attitude that's resilient and always cheerful."
Source: Philippine Airlines