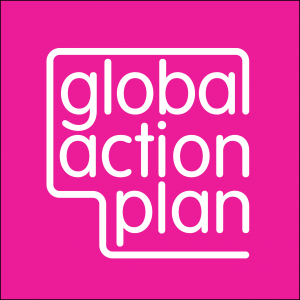 Sustainability charity Global Action Plan has appointed Quiet Storm to its advertising account with a brief to empower young people to challenge consumerism.
The 'Get Real' campaign will call out the forces that drive hyper-consumerism and expose the marketing techniques used to make young people believe they will be happier by focusing on looks, likes and buying more stuff. It will also aim to get teens to rise up together and call for authenticity in social media advertising.
These campaign goals tie in with Global Action Plan's purpose of encouraging young people to fulfil their emotional needs in ways that support their mental health and the future of the planet.
The work breaks later on this year on social channels and other media.
Charlotte Zamboni, Marketing Director at Global Action Plan, said: "Young people are often not aware of the impact which the growth of social media advertising and the increasingly sophisticated techniques employed by marketeers can have on their self-worth. Quiet Storm impressed us with their sensitive and creative approach with this audience and their commitment to working with us to take on the challenge of building resilience of young people in the face of hyper-consumerism whilst protecting the future of our planet."
Rania Robinson, CEO and Managing Partner at Quiet Storm, said: "We believe creativity can and should be a force for good and whilst our business is to sell, we believe this can be done in a responsible and ethical way. As a business we've always supported issues that are close to our hearts. On a personal level, having kids who are just entering their teens, this is something that concerns Trevor and I, as well as something the wider team all feel passionately about."
Quiet Storm was appointed after a competitive pitch run by the AAR. It is the first time Global Action Plan has retained an advertising agency.
Source: Quiet Storm