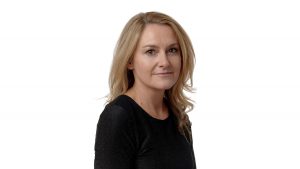 UM, the IPG Mediabrands full-service global media agency, has appointed Rachel Forde as UK CEO.
In this newly-created role, Forde will spearhead UM's growth plans to develop a future-facing media agency that meets the changing needs of its clients. Building on IPG Mediabrands' significant growth this past year and global client wins of Accenture, Coach and Spotify in 2017 for UM, Forde is charged with accelerating the growth of the agency in the UK, injecting further momentum into the UM UK brand.
Forde will report in to Caroline Foster Kenny, CEO of IPG Mediabrands EMEA, and Chris Skinner, UM EMEA president. She brings extensive leadership experience to UM, having held senior positions at ZenithOptimedia and StarcomMediavest. At SMG, she was MD of the P&G United division, looking after Publicis Groupe's largest UK client, before bringing together Spark and Mediavest, overseeing its rebrand to Spark Foundry.
Foster Kenny said: "Rachel is one of the most respected leading lights in media, she has an entrepreneurial spirit and brings a special energy that aligns with UM's business ethos. She's got a keen eye on the future, and we are really excited about the impact she will have on our clients' businesses as well as the agency as a whole."
Forde says: "I've always enjoyed working with disruptive businesses and UM certainly promises to play to this agenda. I am now looking forward to the next chapter in my career leading the excellent team at UMUM really does feel like a natural fit for me, and I'm looking forward to getting stuck in!"
Forde joins UM in July. She picks up from Russell Place, who has stepped down as managing director of UM UK to spend more time with his family.
Source: IPG Mediabrands