PEUGEOT, along with agency BETC, designed the first billboard composed of thousands of acoustic sensors with piezoelectric properties, capable of charging electric vehicles using cities' noise pollution. The device absorbs the vibrations emitted by city sound waves to help recharge the new e-208, 100% electric model.
To demonstrate their commitment to Unboring the Future, as well as its notable entry into the electrical market, PEUGEOT highlighted the virtues of a promising new technology: piezo-electricity, which generates an electric current when put under stress—in this case, sound.
Almost a year after the launch of the PEUGEOT E-LEGEND concept car, today PEUGEOT's new 208 is in line with this vision, particularly the electric model. With the new PEUGEOT e-208, the future isn't only exciting, it is also quieter.
Thierry Lonziano, PEUGEOT Global Marketing and Communication Director, explains this experimental approach: "It is essential for the brand to contribute to building the world of tomorrow by exploring new areas of innovation in the electrification of our vehicle range. Of course, it cannot charge the entire vehicle yet. We still need the urban network, but this is a very encouraging start."
"The real challenge was to improve the efficiency of the sensors to create an electric current compatible with a charging station," explains project partner Antoine Ughetto, MakeMePulse studio.
Tiphaine du Plessis, Managing Director of BETC, emphasizes that "this project is perfectly in line with Peugeot's Unboring The Future vision, which also consists of making a stand and addressing many social issues, including noise pollution."
The installation was produced in partnership with the Clear Channel display network and was exhibited at Porte Maillot in Paris from the 23 to 30 October 2019.#UnboringTheFuture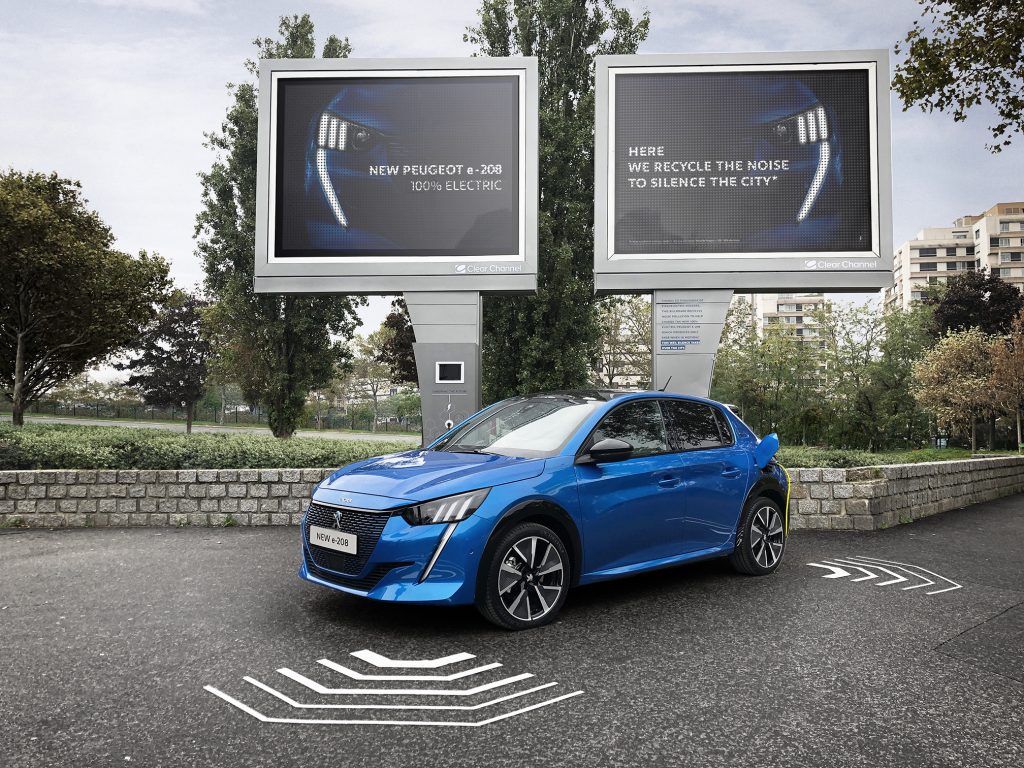 Source: BETC