YouTube sensation Cassetteboy is settling the age-old festive debate as to whether cult action classic Die Hard is a Christmas film or not.Â
On the movie's 30th anniversary, the cut 'n' paste remix artists have re-edited the 1988 film into a '12 Days of Christmas' jingle, proving the film is a festive flick, with the evidence all found in the script.Â
The new video by Cassetteboy opens on main character Jon McClane checking into the Nakatomi Plaza, only to frustratingly be asked by the computer whether Die Hard is a Christmas movie. The piece then kicks off into the '12 Days of Christmas as told by Die Hard', showcasing the scenes throughout the film that prove its festive heritage.
The project was specially commissioned by Sky Cinema to celebrate Die Hard landing exclusively on the service from December 1st. The movie's writer Steven E. de Souza confirmed on Twitter to a journalist in 2017, that the film was in fact a traditional festive film whilst lead actor Bruce Willis strongly declared this year that it's not a Christmas movie and is merely set on Christmas Eve.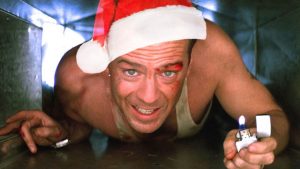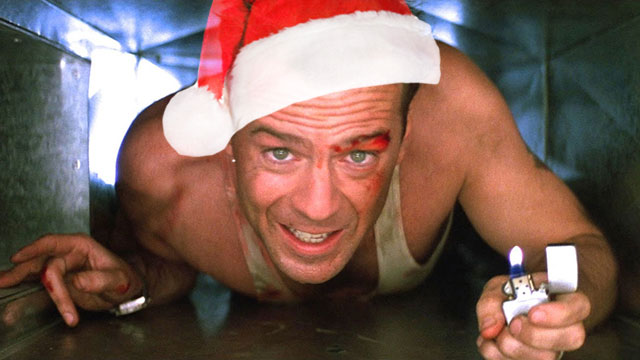 In two separate articles, Empire magazine and Forbes magazine both voted Die Hard as the greatest Christmas movie ever, beating the likes of It's a Wonderful Life, Home Alone, The Muppet Christmas Carol, The Nightmare Before Christmas and Trading Places.
Ian Lewis, Director of Sky Cinema said: "I don't know why we even debate this every year. Die Hard is the biggest Christmas movie of all time. The proof is all in the script."
As part of the campaign to confirm the film's Christmas roots, Sky Cinema also created a poll online offering people across the world the opportunity to vote, to help settle the biggest debate of the year.
Agency Taylor Herring devised the Christmas campaign for Sky Cinema, creating a national voting website, GIFs, social media content and delivering the partnership with Cassetteboy. James Herring and Sam Corry are the Taylor Herring creative team behind the campaign.
Source:Â Taylor Herring